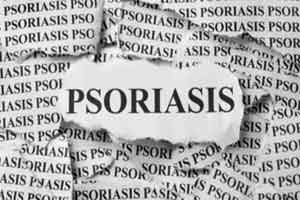 Psoriatic arthritis and psoriasis often referred to as psoriatic diseases, are autoimmune diseases characterized by chronic inflammation, tissue and organ involvement, and the accelerated growth cycle of skin cells.
In a phase III trial study, it was found that the improvements in joint and skin disease among patients with psoriasis  & psoriatic arthritis treated with apremilast (Otezla) sustained through 4 years.
Christopher Edwards and his associates conducted a study to find out the efficacy of apremilast in patients with psoriatic arthritis.The placebo-controlled randomized trials tested the safety and effectiveness of 20-milligram (mg) and 30-mg doses of the drug. Although the trials began with some patients randomly assigned to a placebo, after six months, all patients were assigned one of the Otezla doses. The results presented at ACR include data from patients who were on apremilast for two years.
Among 249 patients 20% improvements on the arthritis were seen in 66.4% of patients at week 208 and for the Psoriasis,75% improvements were seen for 45.2% at that time point.
Apremilast is a small molecule inhibitor of PDE4, an enzyme that breaks down cyclic adenosine monophosphate (cAMP).PDE4 is the dominant enzyme responsible for this reaction.
Long-term treatment goals for active psoriatic arthritis (PsA) include achieving clinically important changes in disease activity, joint, and skin disease assessments. PALACE 3 subjects with PsA had active joint disease and an active skin lesion at enrollment. Four-year efficacy and safety results with apremilast (APR) was reported.
Subjects were stratified by baseline disease-modifying anti-rheumatic drug use (yes/no) and psoriasis body surface area involvement (<3%/≥3%) and randomised (1:1:1) to receive placebo, APR 30 mg BID (APR30), or APR 20 mg BID (APR20). After the 24-week placebo-controlled phase, all subjects received APR and could enroll in the long-term extension.
The study concluded that APR demonstrated sustained and clinically important improvements in PsA signs/symptoms with continued treatment up to 208 weeks. APR was generally well tolerated with an acceptable safety profile.
Both trials showed the drug to be well-tolerated by patients overall, and, in general, no new safety concerns resulted from long-term use, according to the results. Mild gastrointestinal side effects like diarrhoea and nausea were reported but the effects gradually diminished over time.
The study was published in the journal British Society for Rheumatology
For more reference log on to: https://doi.org/10.1093/rheumatology/key075.388