Topical cyclosporine is new treatment for dry eye disease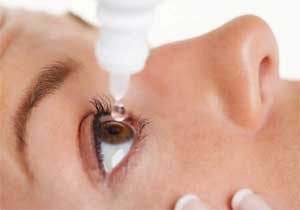 The U.S. Food and Drug Administration (FDA) has approved Sun Pharma's Cequa (cyclosporine ophthalmic solution) 0.09 % for the treatment of dry eye disease or keratoconjunctivitis sicca through increasing tear production.
Cequa, a calcineurin inhibitor immunosuppressant, is the first cyclosporine A product to utilize nanomicellar technology. The unique formulation allows the drug molecule to overcome solubility difficulties, penetrate the eye's aqueous layer, and prevent the release of an active lipophilic molecule prior to penetration. Topical administration of cyclosporine is thought to act as a partial immunomodulator.
Dry eye disease is a burdensome, chronic disease affecting millions of patients around the world. According to the National Eye Institute, the disease occurs when tears are not produced in the significant amount to maintain lubrication of the eye. The risk of developing dry eye increases with advancing age and is more common in women than in men.
Also
Read:
Breakthrough- AI System accurately detects host of Eye Disease
The approval was based on the Cequa's evaluation in 2 multicenter, randomized studies involving 1,048 patients with dry eye disease.
Key Findings of the Trial:


Compared to vehicle at day 84, use of Cequa for 12 weeks led to a statistically significant improvement (≥10mm increase in tear production from baseline) in the Schirmer score (primary endpoint; P <.01).


In both studies, the effect was seen in approximately 17% vs 9% of patients in the Cequa and vehicle groups, respectively.


For secondary endpoints such as ocular staining assessments, improvements were seen as early as 1 month after starting treatment.


IMPORTANT SAFETY INFORMATION
Warnings and Precautions
Potential for eye injury and contamination: To avoid the potential for eye injury and contamination, advise patients not to touch the vial tip to the eye or other surfaces.
Use with contact lenses: CEQUA should not be administered while wearing contact lenses. If contact lenses are worn, they should be removed prior to administration of the solution. Lenses may be reinserted 15 minutes following administration of CEQUA ophthalmic solution.
Adverse Reactions
The most common adverse reactions reported in greater than 5% of patients were pain on instillation of drops (22%) and conjunctival hyperemia (6%). Other adverse reactions reported in 1% to 5% of patients were blepharitis, eye irritation, headache, and urinary tract infection.
USAGE
Cequa will be available as 0.9mg/mL strength preservative-free solution in 0.25mL single-use vials. Each box contains 6 pouches containing 10 vials each. The entire contents of each box should be dispensed intact.
Source : press release