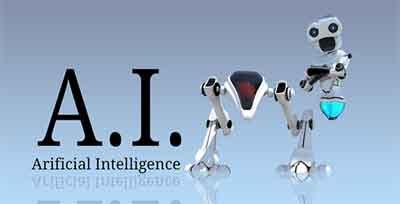 The Artificial intelligence (AI) software programmed with deep learning is as effective as a highly-experienced eye specialist in detecting 53 kinds of sight-threatening retinal diseases, according to a study published in the journal Nature Medicine.
DeepMind is a British Artificial Intelligence (AI) company owned by Google's parent company Alphabet Inc.which in collaboration with the researchers from DeepMind, Moorfields Eye Hospital, and University College London have used deep learning methods to create this intelligent software. A novel deep learning architecture is applied to a clinically heterogeneous set of three-dimensional optical coherence tomography(OCT) scans from patients referred to a major eye hospital.
Using Google's DeepMind deep-learning technology, the diagnosis can easily be done within a few seconds having an accuracy rate of 94%. The technology will help clinicians to find out which patients need urgent treatment so that they can intervene before damage is irreversible.
Read Also: AI better than experts at detecting Retinopathy of prematurity
DeepMind AI system can be used to comprehend complex and layered 3D optical coherence tomography (OCT) scans from patients, which will help ophthalmologists to identify defects in the eye's retina. The AI algorithm was trained to spot 10 features of eye disease including lesions, hemorrhages, and fluid build-up using only 14,884 three-dimensional OCT retinal scans. Moreover, it helps eye experts know the reason for choosing the kind of referral it suggests and provides a representation of the problem. Such feature was missing in previous AI programs and will prove to be beneficial in complex or ambiguous cases.
"Our work removes previous barriers to wider clinical use without prohibitive training data requirements across multiple pathologies in a real-world setting," the authors write.
For reference log on to https://www.nature.com/articles/s41591-018-0107-6