Cardiovascular Disease in elderly associated with Hearing Loss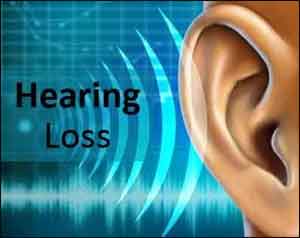 The presence of cardiovascular disease and its associated comorbidities was associated with poorer hearing and a greater rate of hearing loss in individuals 80 years and older, according to a recent study published in the journal JAMA Otolaryngology-Head and Neck Surgery.
Kapil Wattamwar and his associates conducted a study to investigate the association of cardiovascular disease (CVD)-related risk factors with auditory function among the older old (>80 years).
Audiological data involving 433 patients between the ages of 80 and 106 years from cases encountered between 2001 and 2014 were reviewed retrospectively. The study was based on the criteria of having an audiogram on file in the Department of Otolaryngology and being older than 80 years at the most recent audiogram. Participants with retrocochlear disease (eg, vestibular schwannoma) or any noncardiovascular diagnoses that may impair hearing such as connective tissue disease (eg, Alport syndrome, Paget disease of the bone) were excluded from the study.
Key findings of the study:


The presence of at least 1 cardiovascular morbidity was associated with elevated mean low-frequency pure-tone average (LFPTA) of 42.4 (1.6) vs 36.9 (3.5) decibels hearing loss (dB HL), a difference of 5.47 (4.15-9.49) dB HL.


Among the 96 patients with 2 audiograms performed at age 80 years or older from which the rate of hearing loss could be calculated, 32 patients had CVD or related risk factors and 64 were healthy controls.


Those with at least 1 disease had accelerated hearing loss. Patients with cardiovascular morbidity experienced a faster mean (SD) decline in LFPTA of 1.90 (0.27) vs 1.18 (0.42) dB HL/y, a difference of 0.72 ( 0.08-1.36) dB HL/y.


Of the conditions studied, coronary artery disease had the highest association with audiometric thresholds and was associated with hearing loss at all frequencies tested and with poor word recognition score.


Hearing loss was more strongly associated with CVD risk factors in men than in women.


The study concluded that cardiovascular risk factors and disease were associated with worse hearing and a greater rate of hearing deterioration. Hearing loss in women was less associated with the presence of CVD, which may be due to the cardioprotective effects of estrogen.
Hearing loss in elderly persons is a public health concern that is of increasing importance as the global population ages. Left untreated, hearing loss leads to diminished quality of life and has been associated with overall morbidity and mortality, as well as greater cognitive decline.
For more reference log on to
https://jamanetwork.com/journals/jamaotolaryngology/fullarticle/2684509
Source : With inputs from JAMA Otolaryngology-Head & Neck Surgery