Can Surgery Cure Severe persistent Asthma-A Clinical dilemma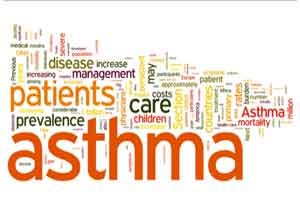 Bronchial thermoplasty is a nonpharmacological, endoscopic treatment for subjects aged ≥18 years with severe persistent asthma that is not well controlled with inhaled corticosteroids (ICSs) and long-acting β-agonists (LABAs).
The Alair™ Bronchial Thermoplasty System was developed as a novel system designed to deliver radiofrequency energy to the airways of asthmatic subjects with the intent to reduce excess airway smooth muscle tissue in the airways and reducing the frequency of severe asthma exacerbations on a long-term basis.
Since FDA approved the endoscopic therapy for patients suffering from severe asthma in 2010, it triggered controversies within the asthma medicine community
Read Also: A Paradox – Case of asthma worsening with asthma drugs
The Alair System received premarket approval from the FDA in 2010 for treating adult patients with severe and persistent asthma that is uncontrolled with existing therapies.
The controversy flared after a "comparative effectiveness review" of bronchial thermoplasty's efficacy and safety" in asthma patients was published in European Respiratory Journal which led the clinicians to conclude that the "balance of benefits and harms" still remains unclear.
The findings of the study indicated that:


BT along with standard medical management, compared to medical management alone, may improve asthma control and quality of life, but the evidence is insufficient to determine the impact on asthma exacerbations.


BT along with standard medical management, compared to a similar procedure without the heat (sham procedure), does not improve asthma control or hospitalizations but may reduce severe exacerbations and emergency room visits.


BT causes more adverse events (such as worsening of asthma symptoms, respiratory infections, and coughing up blood) during the treatment period than standard treatment. Based on the available literature, there is still uncertainty about the balance of benefits and harms, and about which patients are most likely to benefit from the procedure.


Read Also: Mepolizumab significantly reduces exacerbation in Severe Eosinophilic Asthma
According to Neil C. Thompson, MD, of the University of Glasgow in Scotland, uncertainty remains about the use of bronchial thermoplasty in the management of severe asthma, including how to identify patients who will respond to this intervention, particularly alongside new biological therapies.
Based on the available literature, BT may be modestly beneficial in some patients with asthma but is not without risks in any population. The risk of adverse events is higher early in treatment, while the benefit is typically observed weeks to months after therapy and can last for at least 5 years, after which the effect is unknown.
Patients with severe, persistent asthma are managed with multiple medications that may include inhaled, orally administered, and biologic therapeutics.