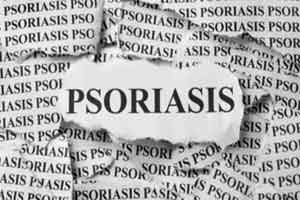 The use of monoclonal antibody ustekinumab (Stelara) might help prevent progression to psoriatic arthritis (PsA) by suppressing subclinical enthesopathy, according to a new study published in the journal Arthritis & Rheumatology.
Ustekinumab is an inhibitor of interleukin (IL)-12/23, and preclinical studies have demonstrated that overexpression of IL-23 results in an enthesis-centered spondyloarthropathy. It is approved for the treatment of active PsA in adults.
Psoriatic arthritis (PsA) can quickly lead to irreversible joint damage, functional limitation and quality-of-life impairment. So, it is essential that the disease is diagnosed and treated earlier.  Nearly that 70% of patients who develop PsA have antecedent psoriasis, dermatologists are required to identify joint abnormalities as early as possible.
Read Also: Secukinumab protects damage to Joints in Psoriatic Arthritis
It is estimated that 2% of patients with psoriasis each year develop PsA, and the prevalence of undiagnosed PsA among patients seen in dermatology clinics has been reported to be as high as 29%. Enthesitis is hypothesized to be the primary abnormality in PsA. Enthesitis, or inflammation of the entheses — sites, where tendons and ligaments insert into bone, is thought to be the primary site of musculoskeletal inflammation in PsA.
Laura Savage and his associated performed a cohort study to investigate whether sonographically determined subclinical enthesopathy in patients with moderate-to-severe psoriasis regressed under therapy with ustekinumab, initiated for skin disease.
Seventy-three systemic therapy-naive patients with moderate-to-severe psoriasis and without symptoms of PsA and 23 healthy volunteers were screened using ultrasound for subclinical enthesitis.
According to the authors,49.3%  of screened patients with psoriasis had at least one inflammatory entheseal abnormality on ultrasound.  Mean inflammation scores were higher in psoriasis patients compared with healthy volunteers: 9.9  vs. 1.0.

Read also: Dietary recommendations for reducing severity of Psoriasis , Psoriatic Arthritis : JAMA
The investigators found that by week 24 of treatment with ustekinumab, mean entheseal inflammation scores decreased by 42.2%, with a reduction of −4.2 points, and by 47.5% by week 52, with a decline of −4.7.
The study concluded that IL-12/23 inhibition for psoriasis appears to suppress subclinical enthesopathy within 12 weeks of treatment, maintained to week 52.
"Our findings support the concept that therapies that suppress subclinical enthesopathy may have the potential to prevent arthritis development, at least in a subset of cases but this needs formal testing in longitudinal studies, "write the authors.
For full information log on to
https://onlinelibrary.wiley.com/doi/epdf/10.1002/art.40778?referrer_access_token=BK0JIohXyJYZAAUCHLt9t04keas67K9QMdWU