Secukinumab protects damage to Joints in Psoriatic Arthritis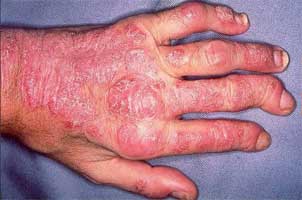 The Food and Drug Administration (FDA) has approved the inclusion of new evidence that Cosentyx®(secukinumab) significantly slows the progression of joint structural damage at Week 24 versus placebo in patients with active psoriatic arthritis (PsA). The updated labeling for Cosentyx (secukinumab)will be added to the drug's prescribing information and will be effective in the US immediately.
Cosentyx is the first and only interleukin-17A (IL-17A) antagonist approved to treat active psoriatic arthritis, active ankylosing spondylitis, and moderate to severe plaque psoriasis in adults.
A total of 996 participants were included in the study with active psoriatic arthritis (PsA) and were randomized to receive Cosentyx 300 mg with a loading dose (LD), 150 mg with LD, 150 mg without LD, or placebo. All groups received Cosentyx or placebo at baseline (BL), Weeks 1, 2, 3, and 4, and then every 4 weeks.
At Week 16, placebo non-responders (patients with <20% improvement from BL in tender or swollen joint counts) were switched to Cosentyx 300 mg or 150 mg; remaining placebo patients were switched at Week 24. The primary endpoint was ACR20 at Week 16 and the key secondary endpoint was radiographic structural progression, as measured by mTSS, assessed by two blinded readers, based on hand/wrist/foot X-rays obtained at BL, Week 16 (non-responders), and Week 24.
The study found that more participants treated with Cosentyx (secukinumab) had no worsening of joint structural damage compared to placebo at 24 weeks: 88 percent (300mg), 80 percent (150mg), 84 percent (150mg) versus 74 percent (placebo).
Cosentyx is a human interleukin-17A antagonist indicated for the treatment of:


moderate to severe plaque psoriasis in adult patients who are candidates for systemic therapy or phototherapy


adults with active psoriatic arthritis (PsA)


adults with active ankylosing spondylitis (AS)


Some of the adverse events observed are inflammatory bowel disease and serious allergic reactions.
PsA affects an estimated 2 million people in the US and is characterized by joint pain and stiffness. If left untreated the condition can reduce mobility and cause irreversible joint damage. Up to 40 percent of PsA patients can suffer from joint damage and permanent physical deformity.
"While daily psoriatic arthritis symptoms can seriously affect a patient, the progressive nature of this disease should not be ignored. The joint damage that often results from having the disease over time can potentially be permanent," said Marcia Kayath, Head US Clinical Development and Medical Affairs, Novartis. "Now physicians and their patients with psoriatic arthritis can be confident that Cosentyx not only offers significant symptom relief but also helps slow the progression of the disease."