Botox useful in children with refractory overactive bladder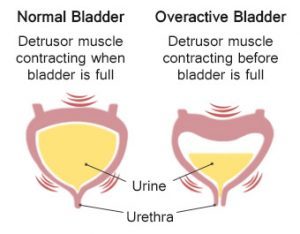 In children with idiopathic overactive bladder(IOAB), botulinum toxin has a marked benefit in about one-third of patients but will fail to control symptoms in half, with females having a particularly poor response rate, reports a study published in the Journal of Pediatric Urology. BtA improves symptoms in 46% of children after the first injection in refractory IOAB. Although high dose BtA resulted in greater increase in bladder capacity, it conferred no advantage in terms of success rate or duration of response.
Botulinum toxin-A (BtA) has been used for refractory idiopathic overactive bladder (IOAB) in children. Data on the optimum dose success rates, duration of effect, complications and medium-term outcomes are limited.
Jack Ingham and associates conducted a study to analyze medium-term results of BtA in symptomatic refractory patients.
Patients with refractory IOAB who were treated with BtA (Botox®) were retrospectively analyzed. All patients had urodynamic study prior to BtA. Group A had low dose BtA (LDBtA) at 5 units/kg (maximum 150 units) and Group B had high dose BtA at 10 units/kg (maximum 300 Units) (HDBtA). Post BtA clinical response, functional bladder capacity (FBC) and post-void residual (PVR) were assessed, in addition to the duration of response. 39 patients, 11 male, and 28 female were analyzed.
Read Also:New treatment for Overactive Bladder Approved by FDAKey study findings:


46% had symptom improvement (73% of males and 36% of females.


The difference in response rates between LDBtA and HDBtA was not statistically significant.


Increase in total bladder capacity (TBC) was greater in those given HDBtA, but the increase in FBC was no difference between the groups, due to greater post-void residuals (PVR) in the HDBtA group.


9 patients (23%) developed UTI, however, 6 of these patients suffered from UTI pre-Botox as well.


Only 3 were asymptomatic after a single treatment with BtA. The remainder required further BtA or oral anticholinergic therapy.


At a median follow up of 35.4 months, 12 (31%) were asymptomatic and off all therapy, 18 (46%) were still symptomatic despite therapy and 9 (23%) have their symptoms controlled on continuing treatment.


"The success of BtA only lasts till its effect wears off, and the majority of this cohort (36/39), required continuing treatment with repeat BtA or anticholinergic agents. However, it remains a useful option in patients who are intolerant or unresponsive to anticholinergic medication with symptomatic resolution in 30% at medium-term follow up", write the authors.
Overactive bladder (OAB) is a bladder disorder that results in an abnormal urge to urinate, urinary frequency, and nocturia (voiding at night). Some patients may also experience urinary incontinence (involuntary loss of bladder control).
For reference log on to https://doi.org/10.1016/j.jpurol.2018.08.007
Source : With inputs from the Journal of Pediatric Urology