Bloodless Hyperkalemia test receives breakthrough device designation by FDA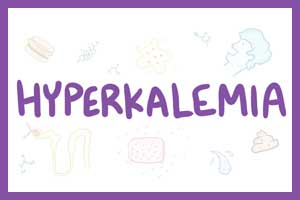 The Food and Drug Administration (FDA) has granted Breakthrough Device Designation to the AliveCor's KardiaK Software Platform, a new bloodless test to screen for hyperkalemia.
Hyperkalemia is often caused by problems with the kidneys, like chronic kidney disease, which is suffered by some 30 million Americans, as well as type 1 diabetes and a slew of other medical conditions. It can be life-threatening for these patients, with symptoms including trouble breathing and irregular heartbeats.
Although treatments for hyperkalemia are effective and readily available – including the recently FDA-approved potassium binder medications patiromer and zirconium cyclosilicate – diagnosis of hyperkalemia, particularly outside of the hospital, can be a challenge as symptoms may be vague or absent. The gold standard for measuring potassium levels is a blood test, but the test is invasive and since it's performed in a laboratory, inconvenient for patients.
Also Read: FDA Approves Lokelma for Hyperkalemia
The KardiaK Platform works through a deep neural network trained to detect hyperkalemia based on data from electrocardiograms (ECG) similar to those captured by the Company's KardiaMobile and KardiaBand devices. The Company's algorithm to detect hyperkalemia was based on >2 million ECGs linked with 4 million serum potassium values collected between 1994 to 2017. The AI algorithm demonstrated an area under the receiver operating characteristic curve (AUC) of 0.88–0.89.
With the designation, the FDA will review the technology on an accelerated clearance track specific for medical devices that demonstrate the potential to address unmet needs for life-threatening or irreversibly debilitating diseases or conditions.
"This test, which performed extremely well in our evaluation using millions of ECGs, holds the promise of enabling people to painlessly determine whether a life-threatening and otherwise silent and very treatable condition is present – from the comfort of their own homes and within seconds," Paul Friedman, MD, Chair of the Department of Cardiovascular Medicine and a member of the Mayo Clinic team that co-developed the test, said in the company's press release.
The FDA's Breakthrough Device program helps patients gain more timely access to medical devices by expediting their development, assessment, and review while preserving the statutory standard of reasonable assurance of safety and effectiveness for premarket approval and the statutory standards for granting a de novo request.
Source : press release