FDA Approves Lokelma for Hyperkalemia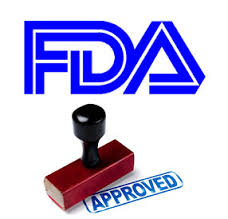 US Food and Drug Administration (FDA) approved LOKELMATM (sodium zirconium cyclosilicate), formerly ZS-9, for the treatment of hyperkalemia in adults, announced AstraZeneca pharmaceuticals. Lokelma is a highly-selective, oral potassium-removing agent which selectively captures potassium ions, presumably by mimicking the actions of physiologic potassium channels.
Hyperkalemia results when the potassium level in the blood becomes higher than the normal. Potassium is a chemical that is critical to the function of nerve and muscle cells, including those in their heart. The risk of hyperkalemia increases significantly for patients with chronic kidney disease (CKD) and for those who take common medications for heart failure (HF), such as renin-angiotensin-aldosterone system (RAAS) inhibitors, which can increase potassium in the blood.
Currently, patients who experience hyperkalemia while taking guideline recommended RAAS-inhibitor therapy, often have their therapy modified or discontinued.
The approval was supported by data from three double-blind, placebo-controlled trials and one open-label trial, where patients with hyperkalemia were treated for up to 12 months. In these trials, for patients receiving Lokelma the median time to achieving normal potassium levels in the blood was 2.2 hours, with 98% achieving normal levels within 48 hours from baseline. Lokelma also demonstrated sustained potassium control for up to one year.
Sean Bohen, Executive Vice President, Global Medicines Development and Chief Medical Officer at AstraZeneca, said: "We are pleased by today's FDA approval of LOKELMA as it enables us to help address a long-standing clinical need with a new medicine that offers rapid and sustained treatment for adults with hyperkalemia. The consequences of hyperkalemia can be very serious and it's reassuring for treating physicians that LOKELMA has demonstrated lowering of potassium levels in patients with chronic kidney disease, heart failure, diabetes and those taking RAAS inhibitors."
LOKELMA was effective in lowering potassium levels in patients with CKD, HF, diabetes and those taking RAAS inhibitors. The most common adverse event was mild to moderate edema with the recommended dose of 10 g once daily
LOKELMA should be avoided in patients with severe constipation, bowel obstruction, and abnormal postoperative bowel motility disorders. LOKELMA has not been studied in patients with these conditions and it may be ineffective and may worsen gastrointestinal conditions.
Source : press release