Hyperglycemia during ablation increase risk of AF recurrence: Study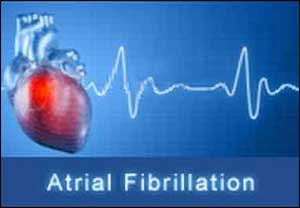 Cleveland, Ohio: High blood sugar levels at the time of ablation increase the rate of atrial fibrillation (AF) recurrence after ablation, finds a recent study published in the JACC: Clinical Electrophysiology journal.
Atrial fibrillation is a common arrhythmia that affects an estimated 30 million people worldwide. It is associated with thromboembolic stroke, systemic embolism, and decompensated heart failure.
Catheter ablation is an established therapeutic strategy for atrial fibrillation. During the procedure, a long wire is threaded through the blood vessels into the heart and used to burn or freeze small areas of the atrium. This creates a scar and destroys or fences off abnormal electrical signals to stop them causing AF.
Diabetes is associated with increased rates of AF. The impact of improved blood sugar before ablation remains unknown.
Also Read: Diabetes increases heart failure risk predominantly in women: Diabetologia
Eoin Donnellan, Department of Cardiovascular Medicine, Cleveland Clinic, Cleveland, Ohio, and colleagues investigated the impact of improved glycemic control on the recurrence rate of atrial fibrillation after ablation.
The researchers studied pre-ablation trends in glycemic control in 298 patients for a period of 12 months. Recurrence data were obtained during a mean follow-up period of 25.92 ± 20.26 months post-ablation.
Also Read: Catheter ablation improves outcomes in atrial fibrillation and heart failure patients, finds study
Key findings of the study include:


Higher glycated haemoglobin (HbA1c) at the time of ablation was associated with higher post-ablation recurrence rates.


More than two-thirds (68.75%) of patients with HbA1c >9% at the time of ablation developed recurrent AF, compared with 32.4% of those with HbA1c <7%.


On multivariate analysis, only the 12-month trend in HbA1c was significantly associated with AF recurrence.


Although 91.1% of patients with a worsening trend in HbA1c during the 12 months prior to ablation developed recurrent AF, only 2% of patients with improvements in HbA1c of 10% or more experienced AF recurrence.


"The trend in glycemic control prior to ablation predicts arrhythmia recurrence after ablation. A multidisciplinary approach to reduce HbA1c is imperative in patients with diabetes with AF to reduce recurrence rates after ablation," concluded the authors.
To read the complete study log on to
DOI:

10.1016/j.jacep.2019.05.018