Bionic Pancreas helps control blood sugar in cystic fibrosis-related diabetes: Study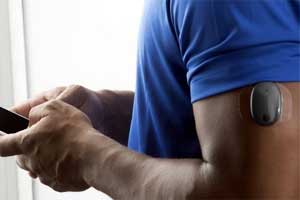 USA: Diabetes is a common non-pulmonary manifestation of cystic fibrosis that may derail blood sugar levels of the patient. The bionic pancreas is an automated system consisting of a continuous glucose monitoring system and a smartphone app that wirelessly connects to glucagon and insulin pumps and helps control blood sugar levels. The bionic pancreas (BP) may be useful for the management of cystic fibrosis-related diabetes (CFRD), according to a recent study published in the Journal of Cystic Fibrosis.
Cystic fibrosis is an autosomal recessive disease affecting about 80,000 people worldwide. It is a multisystem disease that often leads to early death from lung disease. It affects the cells that produce mucus, sweat, and digestive juices.
Cystic fibrosis-related diabetes is the common non-pulmonary manifestation of cystic fibrosis. CFRD shares come feature with both type 1 and type 2 diabetes. Scarring of the pancreas in CF patients prevents the normal production of insulin, resulting in insulin-deficient conditions -- as seen in people with type 1 diabetes. Additionally, CFRD patients are not able to respond to insulin in the right way like people with type 2 diabetes do -- refereed to being insulin resistant.
The current standard of care for CFRD involves the administration of insulin several times each day through under skin injections.
Melissa S. Putman, Massachusetts General Hospital, Boston, MA, US, and colleagues conducted a small pilot study comparing usual care with automated glycemic control using the bihormonal (insulin and glucagon) and insulin-only configurations of the bionic pancreas.
Read Also: Wearable sweat sensor could help diagnose diseases like cystic fibrosis, diabetes
"We have developed and studied an automated glucose control system — the bionic pancreas (BP) — that was primarily designed with the goal of improving glycemic control in those with type 1 diabetes," the investigators said.
The device employs continuous glucose monitoring (CGM) coupled with mathematical algorithms to determine when and how much insulin needs to be administered through its automatic pump to normalize blood sugar levels, when used in its insulin-only configuration (IOBP).
However, the BP device also can be used in a bihormonal configuration (BHBP). That allows the automatic pump to administer not only insulin, but also glucagon, a hormone that also helps control blood sugar levels and counterbalances the actions of insulin.
The study enrolled three women with CFRD who were consecutively assigned to IOBP, BHBP, or usual care. The treatment period for all three interventions lasted one week, without a washout period in between.
Read Also: Cystic Fibrosis related Diabetes: ADA guidelines 2016
Key findings include:



Both BP configurations enabled participants to control their blood sugar levels, keeping their mean glucose levels under 150 mg/dl, and near the upper normal range of 100 mg/dl (mean of 139 mg/dl for BHBP. and 149 mg/dl for IOBP). Usual care (mean of 159 mg/dl) did not.



All interventions kept the percentage of time participants spent with hypoglycemia

(glucose levels lower than 54 mg/dl) to a minimum — 0.2% for BHBP, 0.5% for IOBP, and 0.3% for usual care.



The participants all reported treatment satisfaction in daily surveys, and said the BP device helped them manage their diabetes and have greater peace of mind.


"Further investigation of automated glycemic control in the treatment of CFRD is warranted," concluded the authors.
More Information: "Automated glycemic control with the bionic pancreas in cystic fibrosis-related diabetes: A pilot study" published in the Journal of Cystic Fibrosis.