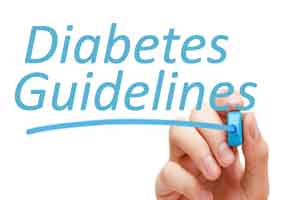 Cystic fibrosis–related diabetes (CFRD) is the most common comorbidity in people with cystic fibrosis, occurring in about 20% of adolescents and 40–50% of adults. Diabetes in this population, compared with individuals with type 1 or type 2 diabetes, is associated with worse nutritional status, more severe inflammatory lung disease, and greater mortality. Insulin insufficiency is the primary defect in CFRD. Genetically determined b-cell function and insulin resistance associated with infection and inflammation may also contribute to the development of CFRD. Milder abnormalities of glucose tolerance are even more common and occur at earlier ages than CFRD. Although screening for diabetes before the age of 10 years can identify risk for progression to CFRD in those with abnormal glucose tolerance, no benefit has been established with respect to weight, height, BMI, or lung function. Continuous glucose monitoring may be more sensitive than OGTT to detect risk for progression to CFRD, but evidence linking continuous glucose monitoring results to long-term outcomes is lacking and its use is not recommended for screening .
In the year 2016, American Diabetes Association issued Standards of Care in Diabetes in 2016, a section of which deals with the Cystic fibrosis–related diabetes. The major recommendations of the guidelines are as follows:-
Recommendations
 Annual screening for cystic fibrosis– related diabetes with oral glucose tolerance test should begin by age 10 years in all patients with cystic fibrosis who do not have cystic fibrosis–related diabetes.
A1C as a screening test for cystic fibrosis–related diabetes is not recommended.
Patients with cystic fibrosis–related diabetes should be treated with insulin to attain individualized glycemic goals.
 In patients with cystic fibrosis and impaired glucose tolerance without confirmed diabetes, prandial insulin therapy should be considered to maintain weight.
 Beginning 5 years after the diagnosis of cystic fibrosis–related diabetes, annual monitoring for complications of diabetes is recommended. E
To read the guidelines in detail, click on the following link
http://care.diabetesjournals.org/content/suppl/2015/12/21/39.Supplement_1.DC2/2016-Standards-of-Care.pdf
The following two tabs change content below.
Geeta Sharma
Studied at Carmel Convent School headed the sports wing of the school, was the General Secretary Miranda House Students/ Union,, Did journalism at Patriot and Eenadu/Newstime. worked as teacher warden in schools of Mussoorie/ Dehradun/ Noida
Latest posts by Geeta Sharma (see all)