Beta-blockers have no survival benefit beyond 1 year in Post MI stable CAD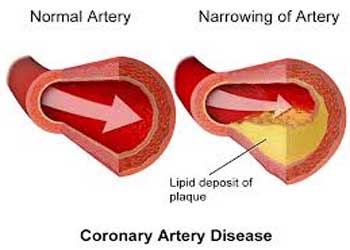 A new study published in the European Heart Journal has reported that beta-blockers have no impact on mortality beyond 1 year in post-MI stable CAD patients and offer no survival benefit in stable patients who have not had a myocardial infarction. The study also revealed that calcium channel blockers (CCBs) offered no protection against mortality at any time point. These drugs may be used for symptom treatment though mortality benefit may not be present.
β-blockers and calcium antagonists are recommended for the treatment of angina in patients with stable coronary artery disease (CAD). They are widely used in stable CAD, including angina-free patients even though their role in improving outcomes remains uncertain.
Read Also: Pesticides exposure at workplace doubles risk of coronary artery disease
Randomized clinical trials (RCTs) established unequivocal benefits of β-blockers in chronic heart failure with left ventricular (LV) systolic dysfunction and in relatively old trials in acute myocardial infarction (MI), but no trials assessed their benefit compared with placebo in stable CAD.
Sorbets and associates conducted a post hoc analysis of the CLARIFY (prospeCtive observational LongtudinAl RegIstry oF patients with stable coronary arterY disease) registry to evaluate the association between beta-blocker or calcium antagonist use and clinical outcomes.
Patients with ≥1 of the following criteria were eligible for enrollment: documented myocardial infarction (MI) >3 months prior; coronary artery bypass grafting (CABG) or percutaneous coronary intervention (PCI) >3 months prior; chest pain with proven myocardial ischemia; and prior coronary angiography with ≥1 coronary stenosis >50%. Exclusion criteria were hospitalization for cardiovascular disease within 3 months of planned enrollment, planned revascularization, and conditions that would interfere with life expectancy (e.g., severe heart failure).
The primary outcome was all-cause mortality. Secondary outcomes were cardiovascular mortality and the composite of cardiovascular mortality/non-fatal MI.
Read Also: First Ever Test That predicts risk of MI in Coronary artery disease
The key study findings included were:


The investigators found that among patients not receiving Beta-blockers, approximately 40% had a prior history of intolerance or a contraindication to beta-blockers.


Of the patients receiving beta-blockers, 45.1% received less than half of target dose, 41.5% half to less than full dose, and 13.3% the full target dose.


The rate of death was 1.80 per 100 patient-years. For the primary and secondary outcomes, multivariable-adjusted HRs showed no association between beta-blocker use at baseline and outcomes.


Among patients with MI ≤1 year prior to enrollment, beta-blocker use compared to nonuse was associated with a lower risk of all-cause mortality, lower cardiovascular mortality, and lower cardiovascular mortality/nonfatal MI.


In patients with prior MI >1 year, there was no difference in outcomes between groups.


Calcium antagonists were used in 5,885 (26.7%) patients. Among users, ~80% received long-acting dihydropyridines, ~15% received diltiazem, and ~5% received verapamil.


Multivariable-adjusted HR for the primary and secondary outcomes showed no association between calcium antagonist use at baseline and any outcome, regardless of time from MI to enrollment.


The study concluded that β-blocker use was associated with lower 5-year mortality only in patients enrolled in the year following MI. Use of calcium antagonists was not associated with superior mortality, regardless of history of MI.
For full information log on to https://doi.org/10.1093/eurheartj/ehy811
Source : With inputs from European Heart Journal