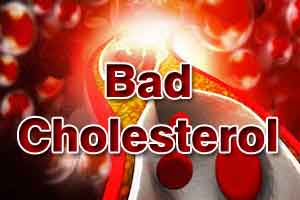 Scott M. Wasserman at  Thousand Oaks, CA, USA and associates conducted a study to ascertain the best dose of Evolocumab for stable LDL-Cholesterol reduction. They found that greater stability in LDL cholesterol (LDL-C) reductions were associated with Evolocumab doses of 140mg every 2 weeks (Q2W) or 420mg every month (QM) compared with lower doses of evolocumab. The study has been published in the Journal of Cardiovascular Pharmacology.
Evolocumab is a fully human monoclonal antibody that inhibits proprotein convertase subtilisin/kexin type 9 (PCSK9). PCSK9 is a protein that targets LDL receptors for degradation and thereby reduces the liver's ability to remove LDL cholesterol, or "bad" cholesterol, from the blood.
Patients received evolocumab 70 or 140 mg Q2W, 280 or 420 mg QM, or placebo Q2W or QM in two 12-week phase 2 studies: one with and one without statins. Changes from baseline in LDL C compared across Q2W doses and across QM doses.
The study found that mean reduction in LDL cholesterol for the Q2W visits of 63%, 41.3%, and 1.9% for evolocumab 140mg, 70mg, and placebo, respectively while reductions of 62.7%, 55.5%, and 2.5% were observed for evolocumab 420mg, 280mg, and placebo, respectively with the QM. Peak effect on LDL-C reduction was 72.8% for 140mg Q2W and 69.0% for 420mg QM. An assessment of intrapatient variability indicated a stable effect on LDL cholesterol (LDL-C) for both the evolocumab 140mg Q2W and 420mg QM does.
The study concluded that similar LDL-C reduction was found with evolocumab 140 mg every 2 weeks and 420 mg monthly. These doses sustained maximal LDL-C reduction, resulting in greater stability in LDL-C reduction over the dosing interval compared to lower doses. These results support evolocumab doses of either 140 mg Q2W or 420 mg QM.
For more reference log on to
http://journals.sagepub.com/doi/full/10.1177/1074248418774043