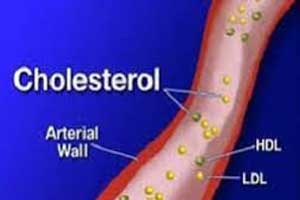 The study was conducted by Michelle L. O'Donoghue, from Department of Cardiovascular Medicine at Brigham and Women's Hospital, and colleagues to evaluate the role of  PCSK9 inhibition on lipoprotein(a) concentration.
The FOURIER trial was a randomized, double-blind, placebo-controlled trial, which evaluated adding evolocumab to the treatment regimen in over 27,000 patients with high LDL cholesterol levels. 
Key Findings of FOURIER trial:
Evolocumab was found to significantly reduce Lp(a) levels and reduce risk of cardiovascular events.
Patients with the higher baseline lipoprotein(a) levels benefited the most from evolocumab treatment, with a 24 percent decrease in the risk of heart attack, stroke or cardiovascular death.
Patients with lower baseline lipoprotein(a) levels had a 15 percent reduction in risk with evolocumab treatment.
The study (FOURIER trial) was published in The New England Journal of Medicine.
"PSCK9 inhibitors may help us achieve a dual goal in treating cardiovascular patients: We might be able to reduce both LDL cholesterol levels and lipoprotein(a) levels with this treatment," said O'Donoghue. "This treatment was particularly effective for patients with higher Lp(a) levels, as these patients derived a greater absolute reduction in risk after evolocumab treatment."
For related information click on the link:  10.1056/NEJMoa1615664
The following two tabs change content below.
Medha Baranwal
Medha Baranwal joined Medical Dialogues as a Desk Editor in 2018 for Speciality Medical Dialogues. She covers several medical specialties including Cardiac Sciences, Dentistry, Diabetes and Endo, Diagnostics, ENT, Gastroenterology, Neurosciences, and Radiology. She has completed her Bachelors in Biomedical Sciences from DU and then pursued Masters in Biotechnology from Amity University. She can be contacted at medha@medicaldialogues.in. Contact no. 011-43720751
Latest posts by Medha Baranwal (see all)