Bariatric Surgery Reduces Later Heart Failure Deaths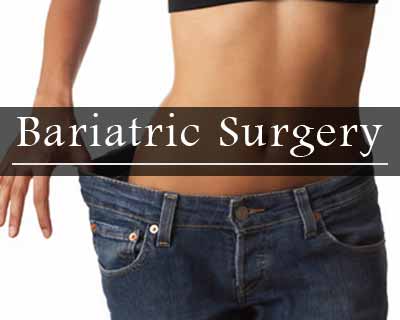 A new study reports that bariatric surgery may significantly reduce the risk for later death associated with heart failure. The findings were presented at Obesity Week 2018.
The study found that in-hospital mortality during a heart failure-related hospitalization was cut nearly in half among those with prior bariatric surgery, and length of stay was also reduced.
"History of bariatric surgery has a significant protective effect on survival after acute exacerbation of heart failure," said Aleassa, the lead author of the study.
Read Also: Bariatric surgery increases testosterone levels in males
Moreover, the protective effects in both heart failure survival and length of stay were seen even when subjects with prior bariatric surgery were matched with nonsurgical patients with the same body mass index (BMI), suggesting that the effect isn't simply because of lower body weight.
The investigators collected data from the National Inpatient Sample database (2007-2014), comprising 8 million hospital admissions and generally representing the US population. There were a total of 2810 patients admitted with heart failure (ICD-9 CM codes 428.X) who also had ICD-9 CM code V45.86, indicating prior bariatric surgery.
Read Also: Bariatric surgery lowers heart attack risk in diabetes: JAMA
Each of those patients with prior bariatric surgery was propensity-matched with five other patients in two nonsurgical control groups: the first with BMI ≥ 35 kg/m2 and the second matched by BMI at the time of heart failure. The propensity matching included comorbidities such as chronic pulmonary disease, renal failure, metastatic cancer, and the Elixhauser comorbidity index. The study involved 33,720 (weighted) patients.
The key study findings included are:


All-cause inpatient mortality, the primary endpoint, was 0.96% for the group with prior bariatric surgery versus 1.86% for both control groups.


Length of stay, the secondary endpoint, was significantly shorter in the prior bariatric surgery patients, at 4.79 days versus 5.75 days for control group one and 5.38 days for control group two.


The study has few limitations including the fact that it was retrospective and there was no data on the type of bariatric surgery or the timing between bariatric surgery and heart failure diagnosis.