Bariatric surgery increases gallstone risk, study finds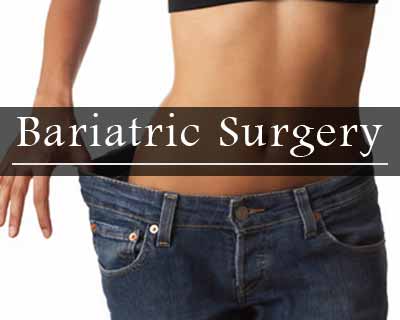 An increased risk of developing gallstone is associated with quick weight loss that occurs after bariatric surgery, according to a new study presented at the American College of Gastroenterology annual meeting in Philadelphia.
The quick loss of weight was linked to a 10-fold increase in the hospital admissions for pancreatitis, gallstones and other gallbladder conditions.
"Gallstones are quite common in post-bariatric surgery patients. Medications called bile acid sequestrants can help, but patients have to take them several times a day," explained study co-author Dr. Violeta Popov.
Read Also: Bariatric Surgery associated with increased risk of IBD
Popov said that earlier doctors used to remove gallbladder as part of bariatric surgeries. But with the advancement of technology,weight-loss surgeries have become less invasive, with smaller and smaller incisions and as a result, surgeons stopped taking the gallbladder out during the procedure.
The investigators analyzed the records of more than 1.5 million admissions for gallstones, other gallbladder conditions and acute pancreatitis from 2006 to 2014 with the average patient age between 52 and 64 years old.
The study showed that there was a 10- to 100-fold higher risk of these conditions in people who had undergone weight-loss surgery. People who had undergone weight-loss surgery were less likely to die, tended to stay less time in the hospital and their gallbladder disease tended to cost less to treat, the researchers said.
Read Also: Bariatric surgery associated with 61% reduction in malignant melanoma cases
"This study is interesting because patients who have bariatric surgery may be at risk for gallstones that we have underappreciated before," said Victor,assistant professor of medicine at the Institute for Academic Medicine at Houston Methodist.
The author suggested that doctors should consider putting patients on bile acid sequestrants to help prevent gallstones and other conditions.
The researchers were not able to prove their findings but they explained that probably rapid weight loss is likely what triggers the gallbladder conditions.
"It is too soon to know why there's an increased risk, but it could be because people are obese or it may be a technical aspect of the surgery that boosts the risk. and it is possible the risk is not permanent, writes the author.
Source : press release