Bariatric surgery enhances sexual function in women besides weight loss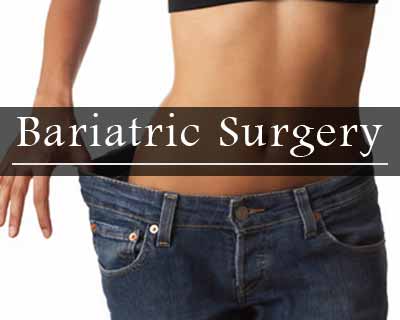 Brazil:
Bariatric surgery improves sexual function in severely obese women, finds a new study.
The study, published in the journal Sexual Medicine found that sexual function in women with obesity effectively improves after bariatric surgery. Favorable changes that occurred after weight loss included an increase in the frequency of different sexual positions during intercourse and a significant reduction in the prevalence of sexual dysfunction.
Over the past decades, the frequency of severe obesity among women has increased by 44%. The high rates of comorbidities associated with obesity and the potential physical and psychological limitations related to this condition might contribute to the occurrence of sexual dysfunction, note the researchers.
"To the best of our knowledge, this is the first study that has looked into the changes in female sexual positioning patterns following weight loss after bariatric surgery, write the researchers.
Sexual dysfunction was defined as a Female Sexual Function Index (FSFI) score below 26.55. Sexual frequency in 12 different positions was also evaluated.
Also Read: Bariatric Surgery lowers risk of Heart attack in Obese
Key Findings:


Mean BMI decreased from 42.0 before surgery to 30.7 after, and sexual dysfunction decreased from 62% before surgery to 19% six months after.


There was a 19.2% improvement in the mean overall FSFI score.


Six months after surgery, the mean overall FSFI score had improved in all patients, with statistically significant changes in all six domains of the questionnaire: 16.7% of women reported an improvement in desire, 25% in arousal,17% in lubrication, 29.4% in orgasm, 33.3% in satisfaction, and 8.3% in pain.


There was an increase in the frequency of three of 12 sexual positions evaluated.


Also Read: Bariatric surgery increases testosterone levels in males
"Weight loss enhances sexual function in a significant proportion of patients with obesity 6 months after bariatric surgery, as reflected by the improvements in both the overall FSFI score and each individual domain," write the researchers, adding that "women reported a greater variety of sexual positions adopted after surgery. The highest increases in FSFI scores were observed in women with the most severe sexual dysfunction."
For further reference follow the link
https://doi.org/10.1016/j.esxm.2018.10.001
Source : With inputs from Sexual Medicine