Aspirin alone sufficient for post operative VTE prophylaxis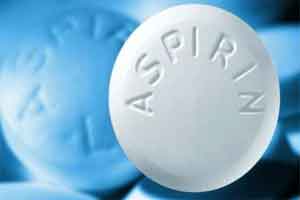 Aspirin was not inferior to other anticoagulants in the postoperative rate of venous thromboembolism (VTE)or death in patients undergoing Total Knee Arthroplasty (TKA), according to a study published in JAMA Surgery. The study suggests that aspirin alone may provide similar protection from postoperative VTE compared with other anticoagulation treatments.
The appropriateness of using aspirin alone for venous thromboembolism (VTE) prophylaxis following total knee arthroplasty was always a topic for debate among medical fraternity.
Read Also: Methylprednisolone effectively controls post operative pain in Total knee arthroplasty
Brandon R Hood and associates conducted a cohort study to determine the acceptability of aspirin alone vs anticoagulant prophylaxis for reducing the risk of postoperative VTE in patients undergoing TKA.
The study included 41 537 patients who underwent primary TKA between April 1, 2013, and October 31, 2015. Clinical events were monitored for 90 days after surgery. Data were analyzed between September and October 2016.
The method of pharmacologic prophylaxis included the following:


Neither aspirin nor anticoagulants for 668 patients (1.6%),


Aspirin only for 12 831 patients (30.9%),


Anticoagulant only (eg, low-molecular-weight heparin, warfarin, and Xa inhibitors) for 22 620 patients (54.5%), and


Both aspirin/anticoagulant for 5418 patients (13.0%). Most patients were also using intermittent pneumatic compression stockings.


The primary composite outcome was the first occurrence of VTE or death. The noninferiority margin was specified as 0.3. The secondary outcome was bleeding events.
Read Also: Aspirin NOT Inferior to Rivaroxaban for VTE prevention after arthroplasty-EPCAT II Trial

The key study findings included:


A VTE event occurred in 573 of 41 537 patients (1.38%); 32 of 668 (4.79%) who received no pharmacologic prophylaxis, 149 of 12 831 (1.16%) treated with aspirin alone, 321 of 22 620 (1.42%) with anticoagulation alone, and 71 of 5418 (1.31%) prescribed both aspirin and anticoagulation.


Aspirin only was noninferior for the composite VTE outcome compared with those receiving other chemoprophylaxis.


Bleeding occurred in 457 of 41 537 patients (1.10%), 10 of 668 (1.50%) without prophylaxis, 116 of 12 831 (0.90%) in the aspirin group, 258 of 22 620 (1.14%) with anticoagulation, and 73 of 5418 (1.35%) of those receiving both.


Aspirin alone was also noninferior for bleeding complications.


The study concluded that aspirin alone may be an appropriate alternative to other pharmacologic prophylaxis in preventing VTE for patients undergoing total knee arthroplasty.
For reference log on to 10.1001/jamasurg.2018.3858