Aquablation better than TURP when treating large prostates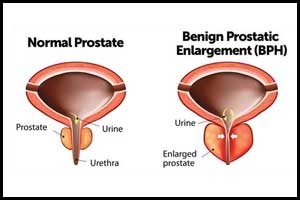 In patients with moderate-to-severe lower urinary tract symptoms(LUTS) due to benign prostatic hyperplasia (BPH) and larger prostates (≥50 g), Aquablation was associated with reduced symptoms and fewer postoperative complications after resection as compared to transurethral resection of the prostate (TURP) using standard electrocautery.
The standardized, robotically executed, surgical approach with Aquablation may overcome the increased outcome variability in more complex anatomy that results in superior symptom score reduction.
Aquablation therapy is a robotically controlled high-pressure waterjet that can remove prostate tissue without the application of heat. It involves intraprocedural ultrasound imaging, real-time surgical planning, and robotic execution while the patient is under general anesthesia.
TURP is generally considered an option for men with moderate to severe urinary problems that haven't responded to medication. Traditionally, TURP has been considered the most effective treatment for an enlarged prostate.
Plante M and his associates conducted a study to determine whether BPH surgery standardized with robotic execution in larger prostrates may have a more pronounced benefit when compared with moderate BPH.
The researchers conducted prespecified and post-hoc exploratory subgroup analyses from a double-blind, multicenter prospective randomized controlled trial comparing transurethral resection of the prostate using either standard electrocautery (TURP) or robotic waterjet (Aquablation) to determine whether certain baseline factors predicted more marked responses after Aquablation as compared to TURP.
The primary efficacy endpoint was the reduction in International Prostate Symptom Score (IPSS) at 6 months.


The study found that Patients with large (50-80 g) prostates undergoing Aquablation had an IPSS reduction 4 points larger than those undergoing TURP


Fewer sexually active patients with large prostates experienced postoperative anejaculation after Aquablation vs TURP (2% vs 41).


The study concluded that in patients with moderate-to-severe LUTS due to BPH and larger, more complex prostates, Aquablation was associated with both superior symptom score improvements and a superior safety profile, with a significantly lower rate of postoperative anejaculation.
Benign prostatic hyperplasia (BPH), also called prostate enlargement, is a non-cancerous increase in the size of the prostate. Symptoms may include frequent urination, trouble starting to urinate, weak stream, inability to urinate, or loss of bladder control.
The study was published in the journal BJU International.
For more reference log on to
https://doi.org/10.1111/bju.14426
Source : With inputs from the journal BJU International