Appendix removal in early life reduces risk of Parkinson's disease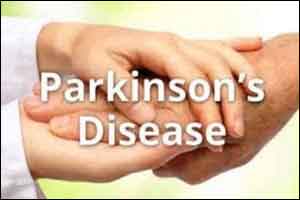 USA: A new study published in the journal Science Translational Medicine reveals that early removal of the appendix in life reduces the risk of developing Parkinson's disease(PD).
In a general population, people who had an appendectomy were 19 percent less likely to develop Parkinson's disease. This effect was magnified in people who live in rural areas, with appendectomies resulting in a 25 percent reduction in disease risk. Parkinson's often is more prevalent in rural populations, a trend that has been associated with increased exposure to pesticides.
Read Also: Diabetes drug improves depression in Parkinson's disease
"Our results point to the appendix as a site of origin for Parkinson's and provide a path forward for devising new treatment strategies that leverage the gastrointestinal tract's role in the development of the disease," said Viviane Labrie, Ph.D., an assistant professor at Van Andel Research Institute (VARI) and senior author of the study. "Despite having a reputation as largely unnecessary, the appendix actually plays a major part in our immune systems, in regulating the makeup of our gut bacteria and now, as shown by our work, in Parkinson's disease."
The pathogenesis of Parkinson's disease (PD) involves the accumulation of aggregated α-synuclein, which has been suggested to begin in the gastrointestinal tract. The researchers determined the capacity of the appendix to modify PD risk and influence pathogenesis. The reduced risk for Parkinson's was only apparent when the appendix and the alpha-synuclein contained within it were removed early in life, years before the onset of Parkinson's, suggesting that the appendix may be involved in disease initiation. Removal of the appendix after the disease process starts, however, had no effect on disease progression.
Conversely, appendectomies had no apparent benefit in people whose disease was linked to genetic mutations passed down through their families, a group that comprises fewer than 10 percent of cases.
Read Also: Increased fish consumption may prevent Parkinson's disease
The researchers also found clumps of alpha-synuclein in the appendixes of healthy people of all ages as well as people with Parkinson's, raising new questions about the mechanisms that give rise to the disease and propel its progression. Clumped alpha-synuclein is considered to be a key hallmark of Parkinson's; previously, it was thought to only be present in people with the disease.
"Our findings today add a new layer to our understanding of this incredibly complex disease," said Bryan Killinger, Ph.D., the study's first author and a postdoctoral fellow in Labrie's laboratory. "We have shown that the appendix is a hub for the accumulation of clumped forms of alpha-synuclein proteins, which are implicated in Parkinson's disease. This knowledge will be invaluable as we explore new prevention and treatment strategies."
For full information log on to 10.1126/scitranslmed.aar5280
Source : With inputs from the journal Science Translational Medicine