Diabetes drug improves depression in Parkinson's disease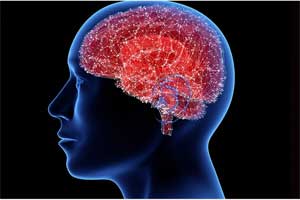 A post hoc analysis of the exenatide- Parkinson's disease (PD) trial results revealed that patients on exenatide treatment experienced improvements in s severity of depression, independent of whether their motor function improved. The results of the study, published in the Journal of Parkinson's Disease are significant as non-motor symptoms of PD, such as sensory symptoms, sleep disorders, cognitive impairment, apathy, and depression can have a greater impact on life quality than motor deficits.
Thomas Foltynie, Sobell Department of Motor Neuroscience, UCL Institute of Neurology, London, UK, and colleagues conducted the study to explore the possible effects of exenatide compared to placebo on non-motor symptoms of an individual.
GLP-1 receptor agonists are used for the treatment of people with type 2 diabetes (T2D) through the stimulation of GLP-1 receptors in the pancreas, triggering the release of insulin. GLP-1 receptors have been found in the brain and may also play a role in the treatment of PD.
In the exenatide-PD trial, a randomized, placebo-controlled clinical trial in patients with moderate-stage PD, the GLP-1 receptor agonist exenatide showed positive effects on the motor severity of the disease, which continued 12 weeks beyond the period of exenatide exposure.
Also Read: Drugs for Parkinson's disease might be beneficial for TB as well: Study
"In the original analysis of the exenatide-PD trial, the primary outcome was a comparison in the motor severity of PD," explained Dr. Foltynie. "Analysis of pre-defined secondary outcomes revealed no statistically significant differences between patients treated with exenatide in total non-motor symptom burden and overall quality of life measures, including the Non-Motor Symptoms Scale (NMSS). However, the response of individual non-motor symptoms to an intervention may vary."
The current research was a post hoc analysis of the trial data and aimed to identify whether, in addition to improvement in motor function, there were any indications that exenatide affected specific non-motor symptoms of PD compared to placebo, rather than considering the non-motor symptoms severity scale as a whole.
Key Findings:


All measures evaluating depression improved in patients who received exenatide.


The proportion of patients reporting depressive symptoms in the placebo group increased from 17% at baseline to 25% at 48 weeks.


In the exenatide group, the proportion of patients reporting depressive symptoms reduced from 23% at baseline to 6% of patients at 48 weeks.


Among the other post hoc comparisons of specific non-motor symptoms, self-reported apathy and cognition also improved with exenatide.


These results are of particular interest given the effects on mood appear to be independent of the previously reported beneficial effects on motor function. Furthermore, they are consistent with laboratory data indicating that exenatide has potential beneficial effects on mood in animal models.
"These data should be considered as hypothesis-generating rather than formal evidence to support an effect of exenatide on mood or cognition and should not be used to influence patient treatment decisions. Nevertheless, we will consider carefully how best to capture mood severity in planned future trials of exenatide in PD," commented Professor Foltynie.
"These exploratory findings will contribute to the design of future trials to confirm the extent of motor and non-motor symptom effects of exenatide in larger cohorts of patients," concluded the authors.
For more information follow the link:
http://dx.doi.org/10.3233/JPD-181329
Source : With inputs from Journal of Parkinson's Disease