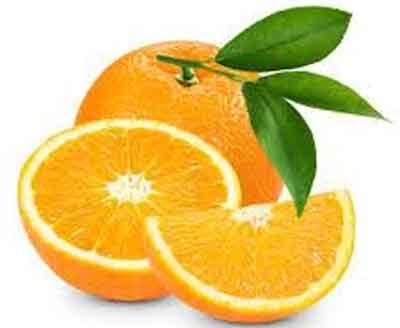 Regular inclusion of oranges in the diet reduces the risk of developing macular degeneration than people who do not, according to the results of a 15 year period study published in the American Journal of Clinical Nutrition. The research showed that people who ate at least one serving of oranges every day had more than a 60% reduced risk of developing late macular degeneration 15 years later.
The results of the study are based on the interview of more than 2,000 Australian adults aged over 50 who have followed them over a 15-year period. The data shows that flavonoids found in oranges appear to help protect against the disease
Bamini Gopinath and her associates conducted an exploratory study to assess the independent associations between dietary intake of total flavonoids and common flavonoid classes with the prevalence and 15-year incidence of AMD. It is one of the world's largest epidemiology studies, measuring diet and lifestyle factors against health outcomes and a range of chronic diseases.
"Essentially we found that people who eat at least one serve of orange every day have a reduced risk of developing macular degeneration compared with people who never eat oranges," she said.
The authors examined common foods that contain flavonoids such as tea, apples, red wine and oranges but significantly, the data did not show a relationship between other food sources protecting the eyes against the disease.
Read Also: Prolonged use of Anticholinergic drugs linked to Macular degeneration
The study concluded that the findings suggest an independent and protective association between dietary intake of flavonoids and the likelihood of having AMD.
Age-related macular degeneration (AMD) is a disease that blurs the sharp, central vision you need for "straight-ahead" activities such as reading, sewing, and driving. AMD affects the macula, the part of the eye that allows you to see fine detail. AMD causes no pain. Age is the strongest known risk factor and the disease is more likely to occur after the age of 50. At present, there is no cure for the disease.

For reference log on to https://doi.org/10.1093/ajcn/nqy114