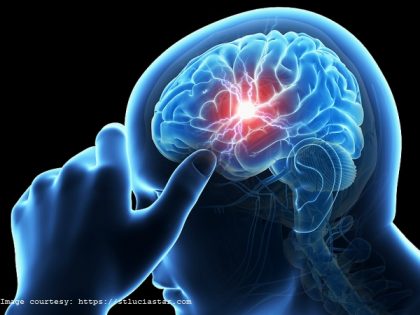 Alteplase cuts long-term mortality risk in Acute ischaemic stroke,according to a new study.
The study published in the Journal of Stroke & Cerebrovascular diseases reports that intravenous (IV) Alteplase,  recombinant tissue-type plasminogen activator (rt-PA) is associated with reduced long-term mortality in acute ischemic stroke patients.
Bin Qin et al. performed a systematic review and meta-analysis to evaluate all available evidence from the real-world observational trials about long-term outcomes of treatment with intravenous recombinant tissue-type plasminogen activator compared with not treated with IV recombinant tissue-type plasminogen activator (non-rt-PA) in patients with acute ischaemic stroke.
Read Also: Mediterranean Diet reduces stroke risk among women
The investigators extracted the data from Pubmed and Embase containing observational studies reporting matched or adjusted results comparing IV rt-PA versus non-rt-PA in patients with acute ischaemic stroke. The major outcomes measured included all-cause mortality, hospital readmission rates, and independence rates. The authors included six observational trials with 16,399 participants.
The analysis revealed that the use of IV rt-PA in acute ischaemic stroke patients was associated with a lower risk of mortality and there was no heterogeneity across trials. The authors also found that there was no evidence of an effect on hospital readmission rates and independence rates.
The authors concluded that the findings of the meta-analysis are reassuring clinicians concerned about the effect of recombinant tissue-type plasminogen activator on patient survival, readmission, and independence.
Read Also: CT Angio improves survival in stroke patients: Lancet
"Further much-needed evidence is warranted to reassure clinicians and patients about the long-term benefits of IVrtPA treatment following current guidelines, "write the authors.
Ischemic stroke occurs due to a sudden loss of blood circulation to an area of the brain which causes a corresponding loss of neurologic function. Acute ischemic stroke is characterized by thrombotic or embolic occlusion of a cerebral artery and is more common than hemorrhagic stroke.
For reference log on to https://doi.org/10.1016/j.jstrokecerebrovasdis.2018.08.015