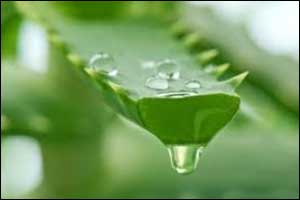 The natural herbal product Aloe vera can be used as a denture cleansing agent having similar properties as chemical denture cleansers but with minimal side effects, reports a study published in the Journal of Dental and Allied Sciences. There are two types of denture cleansers available, chemical denture cleansers and natural denture cleansers. Chemical denture cleansers may have side effects. Among the natural denture cleanser, Aloe vera is effective, easily available, and economical.
Oral hygiene is an important aspect in maintaining the well-being of an individual for decades. Elderly individuals are not much aware of proper maintenance of oral hygiene. Rehabilitating edentulous patients with complete denture has been the treatment of choice. Denture-related stomatitis or Candida-associated denture-induced stomatitis is common condition seen in geriatric patients, where mild inflammation and redness of the oral mucosa occurs beneath a denture. This condition is usually attributed to lack of maintaining the oral hygiene and the cleanliness of dentures.
Read Also: New Dental material may keep Tooth alive after Root Canal
Denture-related stomatitis generally develops when the denture is left constantly in the mouth rather than removing it even during sleep and when the denture is not cleaned regularly. So, the denture needs to be cleaned regularly. As there is toothpaste for cleaning of the teeth, there are denture cleansers to keep the dentures clean.
The medicinal property of Aloe vera is has been used in different health aspects for ages. Aloe vera gel has significant antimicrobial property. This property makes it suitable to use it as a denture cleansing agent. Dental uses of Aloe vera are multiple. It can be used in periodontal surgery, endodontic treatment, treatment of halitosis, and dental implants. It is also used as tooth gel, mouthwash, and denture adhesives, etc.
For reference log on to http://10.4103/jdas.jdas_44_17