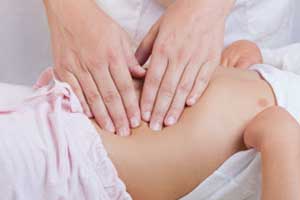 Children with IgE-mediated allergy have a lower risk of developing complicated appendicitis, according to a new study published in the journal JAMA Pediatrics. The  Swedish cohort study could pave the way for new diagnostic tools in the future.
Martin Salö, researcher, Lund University and physician at Skåne University Hospital, and colleagues conducted the study to investigate whether children with IgE-mediated allergy have a lower risk of complicated appendicitis.
Appendicitis is widespread among children and young people, and the condition is the most common cause of emergency abdominal surgery in the world. One-third of children affected have a more complicated form of appendicitis which requires a longer hospital stay and sometimes several surgeries. It is not yet clear why some children are affected by this more serious form of appendicitis, nor whether it is possible to prevent it.
Also Read: What Treatment for Appendicitis Would Most Patients Choose, Surgery or Antibiotics?
The study included all children under the age of 15 who underwent surgery for appendicitis at Skåne University Hospital in Lund between 2007 and 2017. In total, 605 children were part of the study;  102 (16.9%) had IgE-mediated allergy and 503 (83.1%) had no allergy.
Key Findings:
Complicated appendicitis occurred in 20 children with IgE-mediated allergy (19.6%) compared with 236 with no allergy (46.9%).
No significant allergy effect modification by sex, seasonal antigenic exposure, or allergy medication was found.
Children with IgE-mediated allergy had a shorter hospital stay (median, 2 days for both groups; interquartile range, 1-2 days vs 1-5 days).
"The findings suggest that immunologic disposition modifies the clinical pattern of appendiceal disease. This theory introduces novel opportunities for understanding of the pathogenesis and clinical decision-making for one of childhood's most common surgical emergencies," said Salö.
"Overall, it should be emphasized that our results hypothesize that allergy in some way influences the severity of appendicitis, and certainly other immunopathologic factors must play a part in pathogenesis. Our findings clearly generate more questions than they resolve, and further studies are warranted," concluded the authors.

For further information log on to 10.1001/jamapediatrics.2018.1634