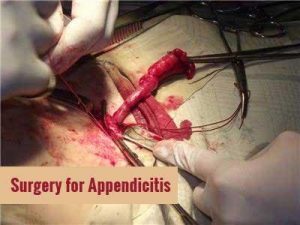 Bottom Line: Most people picked surgery over antibiotics if they or their child had appendicitis.
Why The Research Is Interesting: Studies have suggested surgery for appendicitis can be avoided for many patients with the use of antibiotics.
Who and When: 1,728 participants in a survey conducted over two months in 2016.
What (Study Measures): Treatment preferences
How (Study Design): Survey respondents were asked to imagine that they or their child had appendicitis without complications. They were presented with treatment options and asked for their preferences. Treatment options included antibiotic treatment alone or surgery, including a minimally invasive laparoscopic procedure involving several small incisions in the abdomen and an open appendectomy with one incision in the abdomen.
Authors: Marc D. Basson, M.D., Ph.D., M.B.A., University of North Dakota School of Medicine and Health Sciences, Grand Forks, and coauthors
Results:
Study Limitations: Hypothetical choices by healthy individuals might differ from choices of actual patients in distress.
Study Conclusions: While most survey respondents said they would opt for surgery to treat appendicitis, actual patients should be presented with all viable treatment options, including antibiotics alone.
For more details click on the link: http://jamanetwork.com/journals/jamasurgery/fullarticle/10.1001/jamasurg.2017.5310