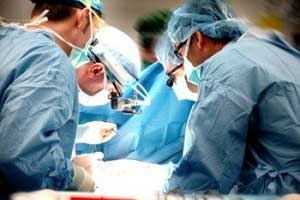 Ahmedabad: In a rare medical case, 3.5 kg of metal objects were recovered from a man's stomach. A team of doctors at the Civil Hospital of Ahemadabad recovered this massive pile of metal after a 2 hours long surgery.
"A patient with severe abdominal pain was referred for surgery. X-Ray was done that suggested there were multiple foreign bodies in the abdomen," said Dr Kalpesh Parmar, assistant professor, Department of Surgery, Civil Hospital.
"We operated him on August 9. We found multiple foreign bodies in the stomach-coins, pins, spring, earrings, spark, plugs, sharp pins. It was almost 3.5 kg of metal" Parmar added.
Read also: Satna: Doctors recover steel glass from patient's stomach
According to media reports, the 28 years old patient from Bapunagar in Ahamadabad has been suffering from mental health issues from around 10 years.
"The patient's family said that he eats metal objects, considering them as food. He also has a six-year-old daughter from a failed marriage and according to his family, he developed psychological ailment eight years ago when his wife left him. However, there is no documentation to support their claims until now. The psychiatric department here has found that he suffers from schizophrenia," Dr Parmar told The Indian Express.
"The patient came to the Ear Nose and Throat (ENT) department on August 8 afternoon, complaining of difficulty in breathing. A bronchoscopy test was done and a needle or a pin was found stuck in his windpipe. The doctors removed the object and a full-body X-ray was conducted when it was discovered that there were hundreds of foreign objects in his abdomen. A surgery was conducted around 7 pm on August 9 and we removed 452 objects from his stomach. The patient is recovering and we have kept him under observation for now in the Intensive Care Unit," said Dr Kalpesh Parmar, assistant professor, Department of Surgery, Civil Hospital, who led a team of four surgeons for the operation.