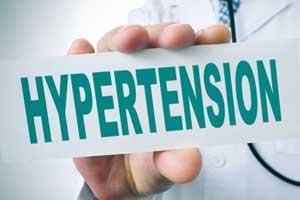 Angiotensin-converting enzyme inhibitors and angiotensin receptor blockers (ACEi/ARBs) may be a drug of choice for pediatric hypertension or high blood pressure among kids , according to a study published in the journal Hypertension.
Jacopo Burrello and his associates did a network meta-analysis to compare the results of available randomized clinical trials on pharmacological treatment of pediatric hypertension or high blood pressure among kids.  The researchers did a meta-analysis of 13 randomized, placebo-controlled trial results (>50 patients, >4 weeks of follow-up) which included 2378 patients with an average age of 12 years. The primary outcome was reductions in systolic blood pressure(SBP)and diastolic blood pressure(DBP).
For patients aged up to 13 or up to 16 years, hypertension is defined as systolic BP (SBP) and/or diastolic BP (DBP) ≥95th percentile for healthy children of the same sex, age, and height on at least 3 separate measurements.
Read Also: Updated Guidelines for Pediatric Hypertension by AAP
Key findings:
In children and adolescents, ACE inhibitors and ARBs are superior to placebo in the reduction of both SBP and DBP.
ACE inhibitors are superior to mineralocorticoid receptor antagonist(MRA) in DBP reduction
No significant differences were found among the other antihypertensive medications.
ACE inhibitors approved by the Food and Drug Administration (FDA) are benazepril, enalapril, fosinopril, and lisinopril, but limited to children ≥6 years (≥1 month for enalapril) of age with a glomerular filtration rate ≥30 mL/min.
"In our NMA we demonstrated that ARBs, pooled together, were superior to placebo, whereas looking at the single drug analysis, only losartan displayed a significant DBP reduction versus placebo, but no difference was found for SBP. This result could be explained by the increased precision of the pooled analysis and the favorable trend observed for the other ARBs. ARBs approved by the FDA are candesartan, losartan, olmesartan, and valsartan,"write the authors.
The authors suggested that further randomized controlled trials are warranted to definitively confirm whether ACE inhibitors and ARBs could actually represent the best choice for the management of pediatric hypertension independently from the main confounding factors, including age, sex, weight, and baseline BP.

For reference log on to
https://www.ahajournals.org/doi/10.1161/HYPERTENSIONAHA.118.10862