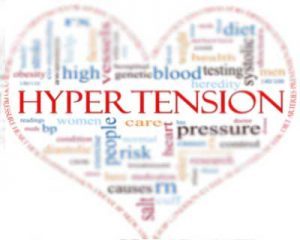 American Academy of Pediatrics (AAP) has updated Guidelines for Pediatric Hypertension to mainly address Clinicians caring for children and adolescents in outpatient settings. These pediatric hypertension guidelines are an update to 2004 guidelines.
According to an estimate, more than 3% of otherwise healthy U.S. children have elevated blood pressure (BP) which need to be addressed through best clinical practices. Based on a comprehensive literature review and consensus opinion of an expert committee, the AAP has updated its 2004 recommendations on diagnosis, evaluation, and treatment of high BP in children and adolescents.
The update has revised the definition of prehypertension and it recommends screening only at well-visits in healthy children. It also expands recommendations for ambulatory BP monitoring and offers advice for evaluation and therapy.
The Key Recommendations are :
Diagnosis 
Blood Pressure Nomenclature  in children aged 1 to 13 years:
Normal BP: <90th percentile (based on age, sex, and height)
Elevated BP (previously called prehypertension): ≥90thto <95thpercentile, or >120/80 mm Hg
Stage 1 hypertension: ≥95th percentile to <95th percentile +12 mm Hg, or 130/80 to 139/89 mm Hg
Stage 2 hypertension: BP higher than stage 1 hypertension definitions
Blood Pressure Nomenclature in adolescents is the same as the upper limits for younger children.
Evaluation

BP in childhood may vary considerably between visits and even during the same visit. Therefore, it is important to obtain multiple measurements over time before diagnosing HTN.
BP should be checked annually during well-visits in children aged ≥3 years, or at every visit in those with obesity or other high-risk conditions.
The initial BP measurement may be oscillometric (on a calibrated machine that has been validated for use in the pediatric population) or auscultatory (by using a mercury or aneroid sphygmomanometer‍.
Ambulatory BP monitoring should be considered in children >5 years of age if they have hypertension lasting >1 year, suspected white coat hypertension, or high-risk conditions, or are starting pharmacologic treatment.
Hypertension should not be diagnosed by Home monitoring.
An extensive evaluation is not indicated in children ≥6 years of age if there is a family history of obesity, or if a secondary cause of hypertension is not suspected.
Electrocardiography is not recommended in the evaluation of childhood hypertension.
Management
An Echocardiography to assess left ventricular hypertrophy is recommended when drug therapy is considered.
In children and adolescents diagnosed with HTN, the treatment goal with nonpharmacologic and pharmacologic therapy should be a reduction in SBP and DBP to <90th percentile and <130/80 mmHg in adolescents ≥ 13 years old
The Pharmacologic therapy should be initiated for children and adolescents who fail lifestyle modification.
The DASH diet and a physical exercise plan should be advised at the time of diagnosis of elevated BP.
In hypertensive children and adolescents who have failed lifestyle modifications (particularly those who have LV hypertrophy on echocardiography, symptomatic HTN, or stage 2 HTN without a clearly modifiable factor [eg, obesity]), clinicians should initiate pharmacologic treatment with an ACE inhibitor, ARB, long-acting calcium channel blocker, or thiazide diuretic.
ABPM may be used to assess treatment effectiveness in children and adolescents with HTN, especially when clinic and/or home BP
measurements indicate insufficient BP response to treatment.
Children and adolescents with CKD should be evaluated for HTN at each medical encounter.
Children or adolescents with both CKD and HTN should be treated to lower 24-hour MAP to <50th percentile by ABPM.
 Regardless of apparent control of BP with office measures, children and adolescents with CKD and a history of HTN should have BP
assessed by ABPM at least yearly to screen for MH.
This comprehensive, evidence-based guideline provides detailed documentation to support these and other recommendations and the same may be adopted by all pediatric providers.
For further Reference log on to:
http://dx.doi.org/10.1542/peds.2017-1904