Rifampicin best treatment option for latent TB recommends Lancet study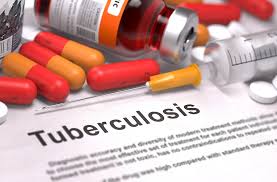 Canada: Rifampicin should become a primary treatment option for latent tuberculosis infection based on its safety, a recent study in The Lancet Infectious Diseases, has suggested.
According to the study, 4 months of daily 10 mg/kg rifampicin versus 9 months of daily 5 mg/kg isoniazid is the safest latent tuberculosis infection treatment option in patients without a contraindication. Also, rifampicin was safer than isoniazid and adverse events were not associated with older age.
According to the study researchers, 4 months of daily rifampicin is the short, safe and effective, and likely the best way to achieve the WHO's goal of treating 30 million patients for latent tuberculosis infection by 2022.
Tuberculosis (TB) is caused by bacteria (Mycobacterium tuberculosis) that most often affect the lungs. Tuberculosis is curable and preventable. In 2018, 87% of new TB cases occurred in the 30 high TB burden countries. Eight countries accounted for two-thirds of the new TB cases: India, China, Indonesia, Philippines, Pakistan, Nigeria, Bangladesh, and South Africa, according to WHO.
Daily isoniazid therapy is the most common treatment regimen used globally for latent TB but an important problem limiting the treatment of latent tuberculosis infection is the occurrence of adverse events with isoniazid. Jonathon R Campbell, McGill University, Montréal, QC, Canada, and colleagues combined populations from phase 2 and phase 3 open-label, randomized controlled trials, to establish risk factors for adverse events during latent tuberculosis infection treatment.
Participants were consenting adults (aged ≥18 years) with a positive latent tuberculosis infection diagnostic test, indication for treatment, and without contraindications to rifampicin or isoniazid. Patients were centrally randomly assigned 1:1 to 4 months of daily 10 mg/kg rifampicin (n=3280) or 9 months of daily 5 mg/kg isoniazid (n=3205).
The primary outcome evaluated was adverse events (including grade 1–2 rash and all events of grade 3–5) resulting in permanent discontinuation of study medication and judged possibly or probably related to study drug by a masked, independent, three-member adjudication panel.
Read Also: Rifampin Effective for Latent Tuberculosis in Children-NEJM
Key findings of the study include:


Among those receiving isoniazid, 86 (2·7%) of 3205 had grade 1–2 rash or any grade 3–5 adverse events, more than the 50 (1·5%) of 3280 who had these events with rifampicin (risk difference −1·2%).


Age was associated with adverse events in adults receiving isoniazid.


Compared with individuals aged 18–34 years, the adjusted odds ratio (OR) for adverse events was 1·8 for individuals aged 35–64 years and 3·0 for individuals aged 65–90 years.


With rifampicin, adverse events were associated with inconsistent medication adherence (adjusted OR 2·0) and concomitant medication use (2·8), but not age, with an adjusted OR of 1·1 for individuals aged 35–64 years and 1·7 for individuals aged 65–90 years.


One treatment-related death occurred in the isoniazid group.


Read Also: For treating Latent Tuberculosis , shorter regimen is better- NEJM
"Of the currently available regimens for latent tuberculosis infection, we believe that rifampicin is the optimal choice on the basis of safety," concluded the authors.
The study, "Adverse events in adults with latent tuberculosis infection receiving daily rifampicin or isoniazid: post-hoc safety analysis of two randomised controlled trials," is published in The Lancet Infectious Diseases.
DOI: https://doi.org/10.1016/S1473-3099(19)30575-4
Source : With inputs from The Lancet Infectious Diseases