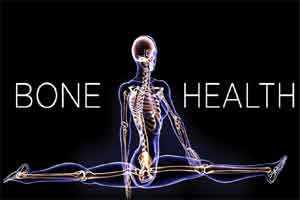 Intravenous administration of bone-strengthening drug every 18 months significantly reduced the risk of fragility fractures in older women with hip bone mineral density indicating osteopenia, reports the findings presented at American Society for Bone and Mineral Research meeting in Montreal and published by the New England Journal of Medicine.
The study suggests that the risk of nonvertebral or vertebral fragility fractures was significantly lower in women with osteopenia who received zoledronate than in women who received placebo.
Aging leads to weakness in bone in women after the menopause which ultimately results in greater degree of bone fracture. Bisphosphonates are the principal class of medications used in the management of postmenopausal osteoporosis and have been shown to prevent fractures but it is not certain whether bisphosphonates are efficacious in patients with osteopenia.
Read Also: 15% Osteoporosis patients on Biophosphonates drug holiday suffer bone fractures
Ian R. Reid conducted a randomized, double-blind, placebo-controlled trial to determine the efficacy of zoledronate, as compared with placebo, in the prevention of fractures in postmenopausal women 65 years of age or older. The 6-year trial included 2000 women with osteopenia.
The study participants were randomly assigned to receive four infusions of either zoledronate at a dose of 5 mg (zoledronate group) or normal saline (placebo group) at 18-month intervals. A dietary calcium intake of 1 g per day was advised, but calcium supplements were not provided. Participants who were not already taking vitamin D supplements received cholecalciferol before the trial began (a single dose of 2.5 mg) and during the trial (1.25 mg per month). The median age of the participants was 71±5 years. The primary endpoint was the time to the first occurrence of a nonvertebral or vertebral fragility fracture.
Read Also: Probiotics prevent age‐associated bone loss and osteoporosis-Study
Key study findings:
A fragility fracture occurred in 190 women in the placebo group and in 122 women in the zoledronate group.
The number of women that would need to be treated to prevent the occurrence of a fracture in 1 woman was 15.
As compared with the placebo group, women who received zoledronate had a lower risk of nonvertebral fragility fractures.
The study concluded that the current trial showed that treatment with zoledronate every 18 months, with minimal use of calcium supplements, reduced the risk of fragility fractures (vertebral and nonvertebral) over the course of 6 years in older women with hip bone mineral density characterized as osteopenia.
For reference log on to  https://www.nejm.org/doi/full/10.1056/NEJMoa1808082?query=main_nav_condensed