Zinc has a role in acne treatment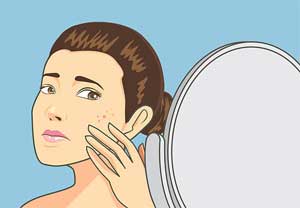 Zinc is found to be safe and effective in treating acne vulgaris, according to a systematic literature review published in the journal Dermatologic Therapy. Acne vulgaris is a chronic inflammatory disease of the skin that affects the individuals of all ages, especially adolescents and young adults.
Jessica Cervantes and his associates did a literature review to evaluate the effectiveness and side-effect profiles of various formulations of zinc used to treat acne.
Current treatments for the disease depends on its severity, site of involvement, the age of the patient, and personal preference. Washes, gels, lotions, and creams, are the most widely used topical formulations. Antibiotics, antibacterial agents, retinoids, and comedolytics are commonly used.
A number of investigations have been conducted to assess the efficacy of zinc as a treatment modality for acne vulgaris. The authors investigated the data through the PubMed/MEDLINE and Clinicaltrials.gov. They identified 161 articles which included case reports and clinical trials with male and female patients diagnosed with acne vulgaris.
These studies collectively analyzed the treatment response of 2,356 patients with varying treatment regimens and follow-up times. Zinc was evaluated as a single-agent product in 12 studies, in combination products in 6 studies, and compared to alternative treatments in 13 studies.
The single-agent product and combination product studies suggest that zinc is effective in treating acne vulgaris. The comparative studies, however, revealed conflicting results. The combination treatment may be a more effective therapeutic option than zinc as a single agent, as all combination product studies, including zinc with topical erythromycin, zinc in the NicAzel® oral supplement, zinc in the APC complex™ oral supplement, and zinc pyrrolidone plus L. digitata‐derived oligosaccharide, concluded that these combinations significantly improve acne. In contrast, only 8 of the 12 single‐agent studies concluded that zinc was an efficacious treatment modality for acne vulgaris.
The study concluded that Zinc is an inexpensive, over-the-counter mineral with a well-established safety profile. The authors believe that due to the small sample size, short follow-up periods and lack of standardization in most of the studies reviewed, additional large-scale double-blind, randomized controlled studies are needed to determine the optimal treatment regimen for high efficacy of zinc in acne vulgaris.
For more reference log on to
https://doi.org/10.1111/dth.12576
Source : With inputs from the journal Dermatologic Therapy