Zilretta Beneficial for Patients with Knee Osteoarthritis: Study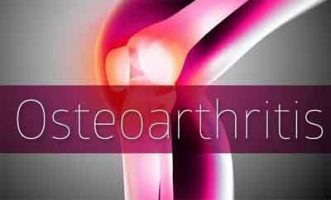 According to a interim data announced by Flexion Therapeutics, Zilretta (triamcinolone acetonide extended-release injectable suspension) is beneficial to 'real world' patients with osteoarthritis (OA) of the knee. This was based on Phase 3 trial of the drug, an open-label study, that evaluated the safety and tolerability of repeat administration of Zilretta (triamcinolone acetonide extended-release injectable suspension) in the patients of osteoarthritis.The results of study were recently published, in Journal of Bone and Joint Surgery.
The data was presented at the Osteoarthritis Research Society International (OARSI) 2018 World Congress, based on the results inferred from a real-world study involving patients with knee OA, including those who were previously treated with intra-articular corticosteroids (51.9%).The results indicated that patients with unilateral knee OA pain treated with ZILRETTA (triamcinolone acetonide extended-release injectable suspension) experienced significant and sustained improvements in pain, function, and knee-related quality of life metrics compared with immediate-release triamcinolone acetonide crystalline suspension (TAcs).
What is Zilretta?
It is an extended-release corticosteroid approved for management of osteoarthritis knee pain. It is not intended for repeat use but provides extended pain relief over 12 weeks. It was approved in October 2017 as an intra-articular injection.
Contraindications for Zilretta
It is contraindicated for people allergic to corticosteroids, triamcinolone acetonide or any components of the product.
Warnings and Precautions:


Intra-articular Use Only: ZILRETTA has not been evaluated and should not be administered by epidural, intrathecal, intravenous, intraocular, intramuscular, intradermal, or subcutaneous routes. ZILRETTA should not be considered safe for epidural or intrathecal administration.


Serious Neurologic Adverse Reactions with Epidural and Intrathecal Administration: Serious neurologic events have been reported following epidural or intrathecal corticosteroid administration. Corticosteroids are not approved for this use.


Hypersensitivity reactions: Serious reactions have been reported with triamcinolone acetonide injection. Institute appropriate care if an anaphylactic reaction occurs.


Joint infection and damage: A marked increase in joint pain, joint swelling, restricted motion, fever and malaise may suggest septic arthritis. If this occurs, conduct appropriate evaluation and if confirmed, institute appropriate antimicrobial treatment.


During the Phase 3b trial, patients received an initial injection of Zilretta with follow-up at Weeks 12, 16, 20 or 24 to determine eligibility for a second injection. Those who received the second injection were followed for a total of 52 weeks and underwent physical exams, knee assessments, and X-rays. The results showed that 74% of patients received a second injection of Zilretta between Weeks 16 and 24 (average time to second administration: 16.6 weeks).
Patients who received a repeat Zilretta injection experienced:


64% improvement in Western Ontario and McMaster Universities Arthritis Index (WOMAC)-A (pain)


66% improvement in WOMAC-B (stiffness)


64% improvement on WOMAC-C (function)


improvement represented by a doubling of the KOOS Quality of Life subscale score by Week 4


Zilretta was approved in October 2017 as an intra-articular injection for patients with OA-related knee pain. It utilizes a proprietary microsphere technology combining triamcinolone acetonide with a poly lactic-co-glycolic acid (PLGA) matrix to provide extended pain relief over 12 weeks.
Source : With inputs from OARSI