Young Fresh Frozen Plasma Infusion may have rejuvenating benefits in Alzheimer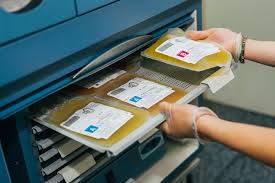 In a randomized clinical trial, it was found that Infusions of young fresh frozen plasma (yFFP) from healthy donors 18 to 30 years old were well tolerated and safe when used in patients with Alzheimer disease (AD). The study results have been published in JAMA Neurology.
The study is based on the work of Stanford scientists who found that plasma from young human donors had rejuvenating benefits when injected into old mice. This research is now being tested in human patients to test the safety and tolerability of weekly plasma infusions in people with Alzheimer's disease.
Scientists of Standford University in collaboration with Alzheimer's Therapeutic Research Institute conducted a randomized clinical trial with a view to determining the safety, tolerability, and feasibility of infusions of young fresh frozen plasma (yFFP) from donors ageing from 18 to 30 years in patients with Alzheimer Disease AD.
The researchers randomized 9 patients under a double-blind crossover protocol to receive 4 once-weekly infusions of either 1 unit (approximately 250 mL) of yFFP from male donors or 250 mL of saline, followed by a 6-week washout and crossover to 4 once-weekly infusions of alternate treatment. Patients and informants were masked to treatment and subjective measurements. In an open-label phase of the study, another 9 patients received a total of 4 weekly yFFP infusions. Safety, tolerability, and feasibility of a once-weekly plasma infusion comprised the primary outcome. Feasibility of the treatment approach was determined by adherence to completed visits divided by total scheduled visits.
The study investigators observed no treatment-related adverse events (TRAEs) during the crossover or open-label study phases. An unrelated stroke and urticaria each resulted in study discontinuation in 1 patient. There was no significant difference between the plasma infusion and placebo groups with regard to other TRAEs respectively, all of which were deemed to exhibit mild to moderate severity.
It was concluded that the yFFP treatment was safe, well tolerated, and feasible. The study's limitations were the small sample size, short duration, and change in study design. The results warrant further exploration in larger, double-blinded placebo-controlled clinical trials.
Findings from this small trial "warrant further exploration in larger double-blinded clinical trials that use measures that are designed to detect change within the treatment time frame and are powered to determine efficacy."
For further reference log on to :
doi:10.1001/jamaneurol.2018.3288