Yoga helps to control urinary incontinence in older women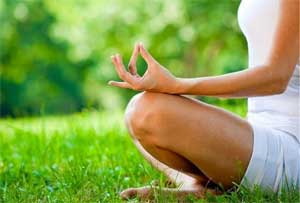 Ambulatory women aged 50 years or older benefited from a 3-month yoga intervention which reduced their urinary incontinence (UI) frequency. Over three months, urinary incontinence frequency decreased by 74 % in the yoga group versus 51 % in the control group.
Lower urinary tract symptoms such as loss of bladder control or a sudden urge to urinate are common in women and presumably relate to specific attributes of toileting behaviours.
Alison Huang and his colleagues developed a group-based therapeutic yoga program for UI and evaluated its feasibility, tolerability, and preliminary efficacy in ambulatory middle-aged and older women with daily or more frequent UI.
The study conducted a single-center randomized trial in ambulatory women aged 50 years or older who reported at least daily UI who were not already engaged in yoga and were willing to temporarily forgo using clinical UI treatments. Women were randomly assigned in a 1:1 ratio to take part in a 3-month yoga therapy program consisting of twice-weekly group classes and once weekly home practice focused on specialized Iyengar-style yoga techniques, versus a non-specific muscle stretching/strengthening program designed to provide a rigorous time-and-attention control for the yoga program.
The study found that there was a decrease in total UI frequency by 74 and 51 p%er cent in the yoga and time-and-attention control groups, respectively. No adverse events related to either intervention were reported by any of the women.
The study concluded that a yoga program taught specifically to help with urinary incontinence offers a promising self-management strategy to enhance the clinical treatments for incontinence.
For more reference log on to https://doi.org/10.1016/j.juro.2018.02.1544
Source : With inputs from the Journal of Urology