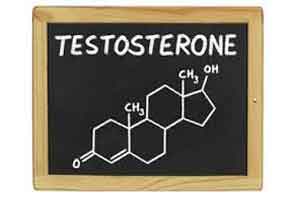 Xyosted (testosterone enanthate) Injection indicated for testosterone replacement therapy in adult males has been launched by Antares Pharma for conditions associated with a deficiency or absence of endogenous testosterone.
Xyosted was approved by the Food and Drug Administration (FDA) in September 2018. It is a prescription medicine that contains testosterone to be used to treat adult men who have low or no testosterone due to certain medical conditions. It is an androgen intended for once-weekly subcutaneous (SC) injection via a single-dose, disposable QuickShot autoinjector.
The most common side effects of XYOSTED include: red blood cell increase, prostatic specific antigen (PSA) increase (a blood test for prostate cancer), increased blood pressure, and injection site reactions including bruising, bleeding, redness and headache.
Contraindications for Xyosted use,
Don't use Xyosted if you
Are a man who has breast cancer.
Have or might have prostate cancer.
Are a woman who is pregnant. XYOSTED may harm your unborn baby.
Are allergic XYOSTED or to any ingredients in XYOSTED including testosterone or sesame oil.
Have low testosterone without certain medical conditions. For example, do not take XYOSTED if you have low testosterone due to age.
It carries a Boxed Warning describing blood pressure increases that can raise the risk for major cardiovascular events (MACE), including non-fatal myocardial infarction, non-fatal stroke, and cardiovascular death. Therefore  Xyosted should only be used for the treatment of men with hypogonadal conditions associated with structural or genetic etiologies. The patient's baseline cardiovascular risk should be considered and blood pressure should be adequately controlled before starting Xyosted.
Xyosted is available as 50mg, 75mg, and 100mg strength single-dose QuickShot autoinjectors. "To enhance the patient experience during the launch of this novel treatment option, we are putting in place a comprehensive support program that is designed to offer co-pay assistance to most commercially insured patients, as well as benefits investigation and a prior authorization support service for physician's offices in order to help ensure prescriptions are filled in an efficient manner," said Robert F. Apple, President and Chief Executive Officer of the Company.
For further information visit Xyosted.com.