World Heart Day : WHO calls for controlled tobacco use to avoid heart ailments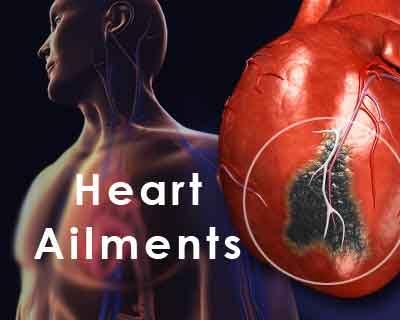 New Delhi : To decrease the burden of heart-related ailments, which claims over 8 million lives in Southeast Asia, the WHO asked India and other countries in the region to join hands with non health sector bodies to control consumption of tobacco and processed foods.
"Maintaining a healthy heart is the best way to avoid life-threatening conditions such as heart disease and stroke which are among the most lethal killers in the WHO South-East Asia Region," World Health Organisation (WHO) Regional Director for South-East Asia, Poonam Khetrapal Singh said on the eve of World Heart Day.
"These and other cardiovascular diseases account for a sizeable proportion of the 8.5 million people in the region dying of non-communicable diseases every year, many of them prematurely," she said.
Singh said governments can promote heart health and diminish the disease burden in a number of ways including building of public infrastructure such as parks and cycle ways and also by encouraging healthy lifestyle.
"Governments can forge partnerships with non-health sector organisations, including businesses and civil society, to promote tobacco control, diminish alcohol use, and limit the consumption of processed foods and foods with high trans-fat and salt," she said.
The WHO official noted that within the health sector, one of the most important interventions governments can make is providing screening and health counselling services at the primary health care level.
"Not only does this give people a better shot at avoiding cardiovascular diseases in the first place, but it also means that if and when conditions occur they can be managed before severe complications arise," she said.
Countries in the WHO South East Asia Region reiterated their commitment to take action against non-communicable diseases by adopting the Colombo Declaration earlier this month.
The Declaration calls for concerted Region-wide action to reverse the rising burden of cardiovascular disease among other non-communicable diseases, placing particular emphasis on the primary health care approach, as well as other non health sector initiatives.
"There are a few key habits individuals can cultivate. These include avoiding tobacco and alcohol consumption and eating at least five servings of fruit and vegetables a day."
"Limiting salt intake to less than one teaspoon a day is likewise critical to lowering blood pressure and mitigating the risk of heart attacks and strokes," she said.