Women with uncontrolled high BP at higher stroke risk than men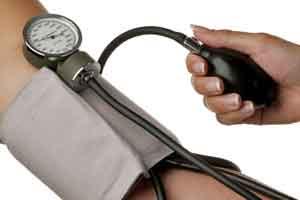 USA: Women with rising blood pressure (BP) are at double the risk for stroke compared to men, according to a recent study published in the journal Hypertension. The study raises the need for sex-specific clinical guidelines to control high BP.
Hypertension or high blood pressure is one of the leading cause of bad cardiovascular health which leads to adverse outcomes such as stroke, heart attack, and death. It is the third leading cause of death for women and fifth for men.
Although high BP is more prevalent in men than women among people under 60. But it becomes more prevalent in older women who are less likely to control their blood pressure as they age.
Little is known about whether the relationship between hypertension and ischemic stroke differs by sex. Tracy E. Madsen, Alpert Medical School of Brown University, Providence, RI, and colleagues examined sex differences in the association between hypertension severity and treatment and the risk of ischemic stroke.
The study involved 26 461 participants recruited from 2003 to 2007 without prevalent stroke at baseline. More than half of the participants were women, 40% were black, and the average age of men was 66, while for women it was 64.
Also Read: High 24-hour and night time BP readings best predictors of heart disease and death: JAMA
Key findings include:


Among participants (55.4% women, 40.2% black), there were 1084 confirmed ischemic stroke events.


In the adjusted model, the risk of stroke per each level of hypertension (referent/systolic blood pressure <120 mm Hg/120–129 mm Hg/130–139 mm Hg/>140 mm Hg) was higher in women than men.


Compared with no medications, with each additional class of medications, stroke risk increased by 23% for women and 21%.


Also Read: Large population in India has both high BP and high blood sugar, finds new study
"Our findings basically suggest that the risk of stroke may increase with each level of hypertension, more so in women than men," said Dr. Madsen.
The dramatic contrast in stroke risk between men and women suggests a need for closer examination of how hypertension behaves in each group, Madsen said. Women have too often been underrepresented in clinical trials, despite their higher prevalence for stroke and stroke-related mortality.
"We need to see if this (gap) holds true in a prospective, randomized clinical trial and whether it would be helpful to have tighter blood pressure control for women," she said.
"Further work on the biological mechanisms for sex differences in stroke risk associated with hypertension severity and a need for sex-specific clinical guidelines may be warranted," the authors concluded.
To read the complete study log on to
https://doi.org/10.1161/HYPERTENSIONAHA.119.12729