Women with PCOS 15% more likely to develop cancer: JAMA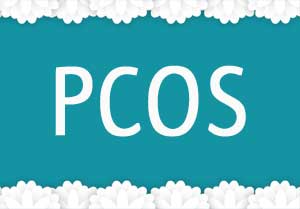 According to a study on a Swedish cohort, researchers have found out that women with polycystic ovary syndrome are 15% more likely to develop cancer with risk further elevated for cancers of the endometrium, ovary, pancreas, and kidney. The study has been published in JAMA Oncology.
Polycystic ovary syndrome (PCOS) is a widespread reproductive disorder that encompasses many associated health conditions and has an impact on various metabolic processes. It affects 1 in 10 women of childbearing age which leads to hormonal imbalance and metabolism problems and is also a common and treatable cause of infertility.
Inconsistent results have been reported for the association between polycystic ovary syndrome (PCOS) and risks of ovarian and breast cancers. Weiyao Yin'et al conducted a large, population-based cohort study with a long follow-up period to find out the association.

The researchers analyzed data from on 14,764 women aged 15 to 50 years between 1985 and 2009 who were diagnosed with PCOS (mean age at study entry, 29 years). They followed the subjects until cancer diagnosis, emigration, death or Dec. 31, 2009. In order to address the influence of menopause, HRs (Hazard Ratios) for women aged at least 51 years were estimated separately. In all, 182 women had primary cancers.

The researchers found that PCOS was associated with a 15% overall increased cancer risk. Additionally, researchers observed excess cancer risks for women with PCOS at the endometrium, pancreas and kidney, as well as the skeletal and hematopoietic system. Women with PCOS were also more likely to develop thyroid cancer vs. women without the condition and were at increased risk for cancer at other endocrine gland sites.

"Our study indicates that cancer may need to be added to the spectrum of long-term health consequences of PCOS and warrants increased surveillance among these patients," the researchers wrote.

For further reference log on to 10.1001/jamaoncol.2018.5188