Women with IBD at higher risk of Postpartum mental Illness: BMJ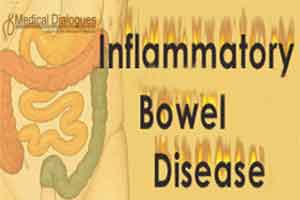 A new study published in the journal The BMJ has reported that women with IBD were at an increased risk of new-onset psychiatric diagnosis in the postpartum period, but not during pregnancy.
Inflammatory bowel disease (IBD) is an umbrella term used to describe disorders that involve chronic inflammation of your digestive tract. Patients with inflammatory bowel disease (IBD) have an elevated risk of mental illness.
Read Also: Elderly IBD patients 22 percent more likely to develop Parkinson's disease
Simone N Vigod and associates conducted a cohort study to determine the incidence and correlation of new-onset mental illness associated with IBD during pregnancy and postpartum.
The cohort study using population-based health administrative data included all women with a singleton live birth in Ontario, Canada (2002–2014). The incidence of new-onset mental illness from conception to 1-year postpartum was compared between 3721 women with and 798 908 without IBD. Logistic regression was used to identify correlates of new-onset mental illness in the IBD group.
Read Also: Use of (DPP-4) inhibitors linked to increased risk of IBD : BMJ
The investigators found that about 22.7% of women with IBD had new-onset mental illness versus 20.4% without, corresponding to incidence rates of 150.2 and 132.8 per 1000 patient-years or one extra case of new-onset mental illness per 43 pregnant women with IBD. The risk was elevated in the postpartum but not during pregnancy, and for Crohn's disease but not ulcerative colitis. The risk was specifically elevated for a new-onset mood or anxiety disorder and alcohol or substance use disorders. Predictors of a mental illness diagnosis were maternal age, delivery year, medical comorbidity, number of prenatal visits, family physician obstetrical care and infant mortality.
"Increased awareness by obstetricians and gastroenterologists, as well as validated tools to identify women with IBD who are at risk for, or suffering from, perinatal mental illness could prevent the onset of illness in some cases, and result in more prompt diagnosis and treatment in others," write the authors.
Source : With inputs from the journal The BMJ