Women on antiepileptic drugs can safely breastfeed children: JAMA Neurology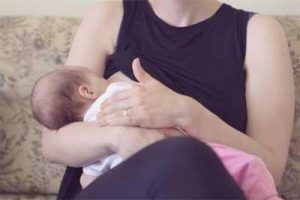 USA: Mothers taking antiepileptic drugs (AEDs) can breastfeed their children safely without worrying about infants' exposure to these drugs, a recent study in the journal JAMA Neurology has suggested.
According to the study, blood concentrations of AEDs in breastfed infants are generally much lower than in the breastfeeding mothers taking these drugs. Because breastfeeding is beneficial for infants and the studies demonstrate no ill effects of mothers taking antiepileptic drugs, these findings support the breastfeeding by mothers with epilepsy who are on antiepileptic drug therapy.
There is limited information on infant drug exposure via breastfeeding by mothers who are receiving antiepileptic drug therapy. Angela K. Birnbaum, Experimental & Clinical Pharmacology, University of Minnesota, Minneapolis, and colleagues conducted the study to provide direct, objective information on antiepileptic drug exposure through breast milk.
The researchers conducted The Maternal Outcomes and Neurodevelopmental Effects of Antiepileptic Drugs (MONEAD) study of outcomes for women with epilepsy and their children during pregnancy and in the postpartum period. Pregnant women with epilepsy who were aged 14 to 45 years, had pregnancies that had progressed to less than 20 weeks' gestational age and had measured IQ scores of more than 70 points were enrolled and followed up through pregnancy and 9 postpartum months. Their infants were enrolled at birth. Data were analyzed from May 2014 to August 2019.
Between 5 and 20 weeks after birth, the researchers collected blood samples from breast-fed infants and their mothers.
Over half of the 345 infants (64.3%) born to 351 pregnant women with epilepsy (median [range] 42 [8 – 4 years] 87.4% white) were breast-fed. The final sample with available data consisted of 164 infant-mother concentration dyads, including 135 mothers and 138 infants, with 3 pairs of twins (51.9% female, median [range] age 13 [5 - 20] weeks).
Key findings of the study include:


Approximately 49% of all antiepileptic drug concentrations in nursing infants were less than the lower limit of quantification.


The median percentage of infant-to-mother concentration for all 7 antiepileptic drugs and 1 metabolite (carbamazepine, carbamazepine-10,11-epoxide, levetiracetam, lamotrigine, oxcarbazepine, topiramate, valproate, and zonisamide) ranged from 0.3% to 44.2%.


In multiple linear regression models, maternal concentration was a significant factor associated with lamotrigine concentration in infants but not levetiracetam concentration in infants.


"In this study, the overall drug exposure was low in infants who were breastfed by mothers with epilepsy who were receiving antiepileptic drug therapy, and the findings add further support to breastfeeding by these mothers," concluded the authors.
The study, "Antiepileptic Drug Exposure in Infants of Breastfeeding Mothers With Epilepsy," is published in the journal JAMA Neurology.
Source : With inputs from JAMA Neurology