Women in Areas With Zika Transmission Should Delay Pregnancy - WHO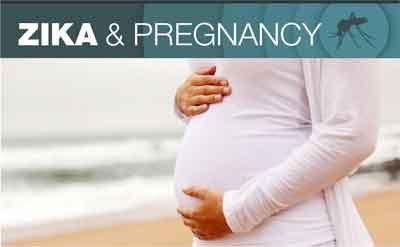 The World Health Organization is advising women living in areas where the Zika virus is being transmitted to delay getting pregnant, advice already given by several countries where the virus is in widespread transmission.
The WHO issued the advice last week, but its meaning only became clear on Thursday when the health agency issued a correction to its advice on preventing sexual transmission of the virus.
Although Zika is primarily spread by mosquitoes, it can also be spread through sexual transmission. In women who are pregnant, this exposes the fetus to the risk of microcephaly, a birth defect marked by small head size and underdeveloped brains. Concerns over microcephaly led WHO to declare Zika a global health emergency on Feb. 1.
WHO's advice now expressly states that men and women of reproductive age living in affected areas should consider delaying pregnancy. The advice does not say for how long. It will affect men and women in some 60 countries.
Several countries affected by the Zika outbreak, including El Salvador, have issued similar warnings to their residents.
The U.S. Centers for Disease Control and Prevention has not advised women to avoid pregnancy during the Zika outbreak unless they are infected with the virus. So far, Zika is only present in U.S. territories of Puerto Rico American Samoa and the U.S. Virgin Islands. For these women, the CDC advises them to discuss the risks of Zika with their doctors, and it advises women who do not want to become pregnant to use the most effective means of contraception.
In Puerto Rico, U.S. health officials have increased access to intrauterine devices for women seeking to avoid pregnancy.
The CDC has advised all pregnant women to avoid travel to areas with active Zika transmission. Zika is not expected to cause large outbreaks in the continental United States.
Experts believe it may be several years before a Zika vaccine is widely available.
(Reporting by Julie Steenhuysen; Editing by Bernard Orr)