Mumbai : Woman undergoes successful kidney transplant despite incompatible blood group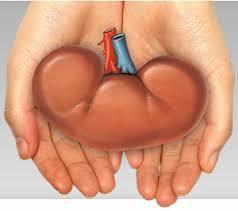 Mumbai : A 29 year old woman successfully underwent kidney transplant at Global Hospitals here despite having an incompatible blood group with the donor her brother.
Diagnosed with chronic glomerulonephritis an acute inflammation of the kidney as a result of an autoimmune disorder the woman was in urgent need of a kidney transplant.
Usually, the parents are the most suitable candidates to donate a kidney. However, in this case, both mother and father had diabetic complications and did not qualify as suitable donors.
According to hospital authorities, the donation was significant because of the fact that blood groups of the siblings did not match.
"Ordinarily, an organ transplant with incompatible blood groups poses several challenges. In this case, the brother was B+ while the sister was O+. However, with our experienced medical team and meticulous pre-surgery preparation, the surgery went off smoothly with no complications," Bharat Shah, Director, Institute of Renal Sciences, Global Hospitals, said in a statement.
Commenting on their post-surgery health, the doctors stated that both brother and sister are doing well and expect a quick recovery.
Source : IANS