Woman suffers severe corneal damage as she sleeps with her contact lenses on: a report
A woman slept with her contact lenses on and got a severe bacterial infection in her eye. The extent of severity was so high that it has damaged her cornea permanently. The case was widely shared by the attending doctor Dr. Patrick Vollmer who is an ophthalmologist and it went viral on the internet. The doctor shared some of the terrifying pictures of the woman's eye on social media to caution contact lens users and nonusers about the possible risks of wearing contact lenses all the time.
The doctor explained that Pseudomonas is an opportunistic bacteria and one of the leading cause of ocular morbidity. The infection can cause permanent blindness. He stated that this is the 4th pseudomonas ulcer case that he has come across in his clinic.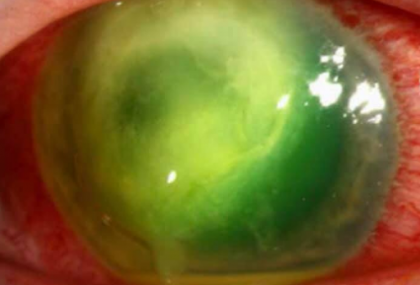 Cornea filled with glazed yellow puss due to cultured Pseudomonas ulce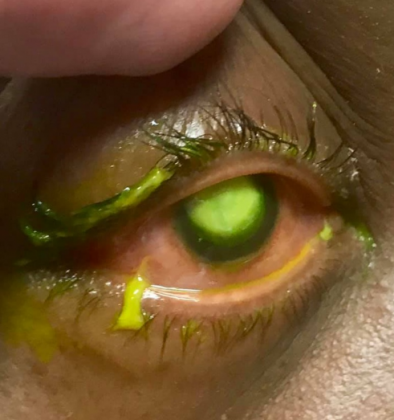 According to Dr. Patrick its a pseudomonas infection which causes ulcers that eats away the cornea causing permanent blindness. The ulcer was caused because the woman slept with her contact lenses on.
Elaborating on the mechanism the doctor stated that the bacteria very speedily eat away the cornea leaving behind soupy white necrosis in just 2-3 days of the infection. While he assured that he was able to treat the patient with antibiotics and steroids to reduce permanent scarring, he revealed that she might suffer some sort of permanent vision loss.
While contact lenses are a comfortable alternative to eyeglasses, its users should be aware of the fact that it should not be worn all the time. These lenses need to be cleaned regularly in a proper manner otherwise they can cause serious infection.
People who wear contact lenses are at higher risk of keratitis, an infection of the cornea, the clear outer covering of your eye. They're also called corneal ulcers. Viruses, bacteria, fungi, and a rare but serious eye parasite can cause keratitis. Also, wearing contact lenses all the time can cause conjunctivitis.