Conjoined twins deilvered at AIIMS
New Delhi : A woman delivered conjoined male twins who shared a heart and a liver at AIIMS but neither could survive.
The woman, a resident of Haryana, had to undergo a cesarean surgery on Saturday to deliver the babies.
"They had three hands and two legs, shared a three chambered heart, which is not normal, and a liver," a senior doctor at AIIMS said.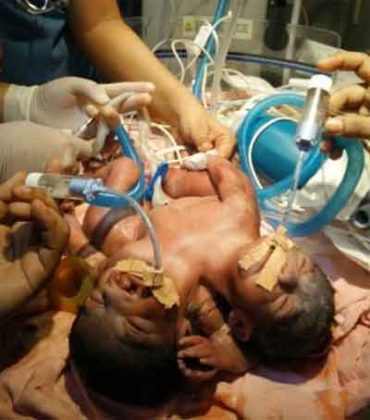 The babies were put on ventilator and battled in the neo-natal intensive care unit for around 42 hours before succumbing, the doctor said.
According to doctors, the incident highlights the urgent need to conduct ultrasound tests during pregnancy to detect such anomalies.
"The mother did not undergo necessary ante-natal tests in the first 22 weeks of her pregnancy. Had the conjoined twins being diagnosed during that period, we would have advised medical termination.
"But she approached us very late. The mother was prepared mentally before she delivered the twins," the doctor said, adding that the incidence is one in five lakh births.
"Also, if these conjoined twins were fused superficially, there could have chances of separating them. But here the problem was that they shared one heart and that too was not working properly," the doctor explained.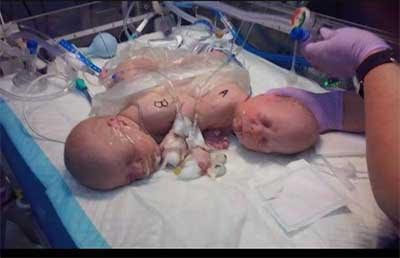 Source : PTI