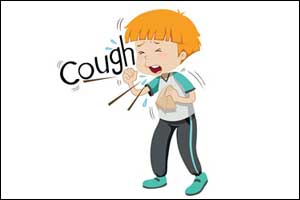 Clinicians often prescribe antibiotics for children with a cough and respiratory infection to avoid return visits, symptoms getting worse or hospitalization. A new study published in the British Journal of General Practice has found little evidence that antibiotics reduce the risk of children with a cough ending up in hospital, suggesting that in this area unnecessary antibiotic prescribing could be reduced.
The researchers from the Universities of Bristol, Southampton, Oxford and Kings College London conducted a multicentre prospective cohort study to estimate the effect of children's antibiotic prescribing on adverse outcomes within 30 days of initial consultation.
Niamh M Redmond and associates analyzed data from a study of 8,320 children (aged three months to 15 years) who had presented to their GP with a cough and other respiratory infection symptoms.
The study found that:
Sixty-five (0.8 per cent) children were hospitalized and 350 (four per cent) revisited their GP due to a worsening of symptoms.
Clinicians prescribed immediate and delayed antibiotics to 2313 (28%) and 771 (9%), respectively.
Compared with no antibiotics, there was no clear evidence that antibiotics reduced hospitalizations.
There was evidence that delayed (rather than immediate) antibiotics reduced re-consultations for deterioration.
Read Also: Don't use Antibiotics as  first line of treatment of cough, says NICE
The study concluded that most children presenting with an acute cough and respiratory symptoms in primary care are not at risk of hospitalization, and antibiotics may not reduce the risk. If an antibiotic is considered, a delayed antibiotic prescription may be preferable as it is likely to reduce re-consultation for deterioration.
"This is the first cohort evidence available to date to indicate that prescribing immediate or delayed antibiotics in children does not prevent respiratory tract infection(RTI)-related hospitalization in the 30 days post primary care consultation. Hospital admissions in the 30 days after the baseline consultation were rare and almost none of the reasons for admission were related to the withholding of antibiotics. This has demonstrated that delayed antibiotics reduced the risk of the child reconsulting for the same illness with deterioration, "write the authors.
For reference log on to https://doi.org/10.3399/bjgp18X698873