Win for PCSK9 inhibitors - Alirocumab ODYSSEY OUTCOMES Trial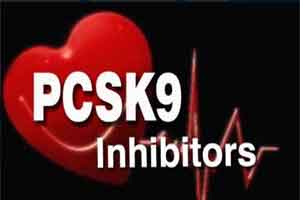 Residual risk of an acute coronary event in a patient of known coronary artery disease remains high despite maximum evidence base preventive therapy. The use of the high-intensity statin, ACE-inhibitor, ARBs, Beta Blockers and now Ezetimibe added to statin has decreased the incidence of repeat attack substantially yet with the high incidence of repeat attacks even in patients who are on maximum optimum medical therapy including control of co-morbidities, diet, and exercise.The researchers have conducted ODYSSEY OUTCOMES trial to compare the effect of alirocumab with placebo Alirocumab is found to be better in patients with recent ACS on the occurrence of cardiovascular events.The researchers have found that Alirocumab is found to be better in patients with recent ACS compared to placebo.
PCSK9 has been target for risk reduction in stable atherosclerotic cardiovascular disease and Alirocumab is noted a fully human monoclonal antibody against PCSK9.Alirocumab has found to produce substantial and sustained reduction in LDL-C and other atherogenic lipoproteins and has been safe and well tolerated in studies to date.
Alirocumab has been studied vs placebo in ODYSSEY OUTCOMES trial with the hypothesis that it reduces cardiovascular morbidity and mortality after recent acute coronary syndrome in-patient with elevated level of atherogenic lipoproteins despite intensive or maximum tolerated statin therapy.
More than 40yrs of age, patients were included suffering from ACS and are uncontrolled lipid reports despite high-intensity statin therapy.
The first occurrence of coronary heart disease death, non-fatal MI or fatal or non-fatal ischemic stroke or unstable angina requiring hospitalization were taken as primary efficacy outcomes.18,924 patients were randomized, N=9462each in 1315 sites in 57 countries from Nov. 2012 to Nov 2017.
Compared with placebo Alirocumab is found to be better in patients with recent ACS and was found to reduce MACE by 24%, MI, and ischemic stroke. It was also associated with lower rate of all cause death by 29% compared to placebo and it was safe and well tolerated over the duration of the trial.