Whole grains and cereal fiber reduce risk of Liver Cancer: JAMA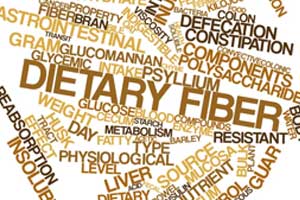 Whole grains and cereal fibre reduce the risk of developing Liver Cancer, finds a new study.
Regular intake of whole grains, cereal fibre, and bran could be linked to a reduced risk of developing hepatocellular carcinoma, pointed out a study published in JAMA Oncology.
Fiber is a crucial part of our daily meal. It is taken in the form of breakfast cereal, as a salad in lunch and can even be taken in form of snacks. Dietary fibers are the part of the plant that is not digested nor absorbed by our body. Despite that fiber in, soluble and insoluble form plays several important roles. We already know that both soluble and insoluble fiber can help us with weight control. Soluble fiber which dissolves in water can help slow digestion, lower cholesterol and regulate blood glucose levels. A large body of literature suggests that eating a variety of foods containing high fiber has a protective effect against colon cancer. Evidence also indicates that a high fiber-containing diet may be protective against breast, ovary, endometrial, and gastrointestinal cancer.
To ascertain the association between high intake of dietary fiber and whole grains with lowering of developing hepatocellular carcinoma (HCC), Wanshui Yang et.al conducted two cohort studies of 125 455 participants in the United States. The study included 141 patients with HCC, with an average follow-up of 24.2 years. The authors noticed that increased intake of whole grains, bran, and cereal were associated with a reduced risk of HCC. However, the fiber present in fruits and vegetable was found to be associated with a nonsignificantly lower risk of HCC.
The study sample consisted of 125,455 participants from two cohorts from the Nurses' Health Study and the Health Professionals Follow-up Study to assess the effect of whole grains, their subcomponents (bran and germ), and dietary fiber (cereal, fruit, and vegetable) on HCC risk.
The data was collected related to whole grain intake, their subcomponents, and dietary fiber, which were updated almost every 4 years using validated food frequency questionnaires. Main outcomes and measures involved evaluation of multivariable hazard ratios (HRs) and 95% CIs using Cox proportional hazards regression model after adjusting for most known HCC risk factors.
Key findings :


After an average follow-up of 24.2 years, 141 patients were identified with HCC among 125 455 participants.


Increased whole grain intake was significantly associated with a lower risk of HCC


A nonsignificant inverse HCC association was observed for total bran but not for germ.


Increased intake of cereal fiber but not fruit or vegetable fiber, was associated with a nonsignificant reduced risk of HCC.


Hepatocellular carcinoma (HCC) is the most common type of primary liver cancer in adults and is the most common cause of death in people with cirrhosis. t occurs in the setting of chronic liver inflammation and is most closely linked to chronic viral hepatitis infection (hepatitis B or C) or exposure to toxins such as alcohol or aflatoxin. According to WHO reports the age-adjusted incidence rate of hepatocellular carcinoma (HCC) in India for men ranges from 0.7 to 7.5 and for women 0.2 to 2.2 per 100,000 population per year. The male: female ratio for HCC in India is 4:1. The age of presentation varies from 40 to 70 years. According to a study conducted by verbal autopsy in 1.1 million homes representing the whole country, the age-standardized mortality rate for HCC in India for men is 6.8/100,000 and for women is 5.1/100,000.
This study is important in order to understand the impact of dietary fibers, present in grains and cereal, on cancer as grains have been the most important food source of the Indian population.